Homeless Family Park Caravan Outside Council
27 June 2017, 17:01 | Updated: 27 June 2017, 17:05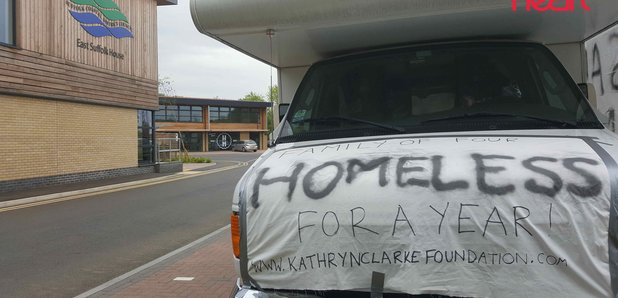 A family in Suffolk who set up their mobile home outside council offices after they were left homeless when a major car crash devastated their lives, have been told they're now eligible for housing.
Kathryn Clarke was left with serious injuries after a crash in 2011, which led to the family losing their business and home.

They say they applied to Suffolk Coastal District Council for housing back in December and have been waiting since then, living in a caravan with their two children for the last 13 months.

Nick Clarke told Heart they've had a lot of support from people passing them since they parked up at the offices near Melton on Sunday.

Suffolk Coastal District Council say up until yesterday they were still waiting for some crucial information so were unable to progress the family's housing application but they've now received the details they needed.