Ikea Is Coming To Norwich
10 June 2015, 10:07 | Updated: 10 June 2015, 12:03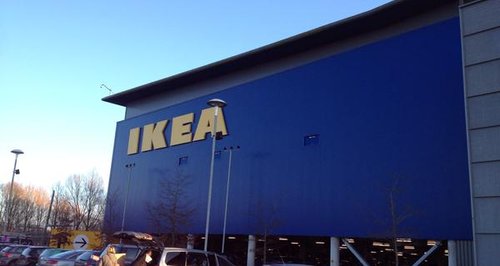 Ikea has confirmed it's opening a new store in Norwich.
There's been months of speculation that the furniture shop was going to open a new site in the city but that's always been denied.
Bosses have now announced the new shop will be located at the Sweet Briar Retail Park, just off the outer ring road, and will be used to test a new retail format.
An IKEA spokesperson said: "We want to provide our customers with a simple, convenient and enjoyable shopping experience.
"As such, we are reviewing our expansion strategy on an ongoing basis and exploring opportunities to become more accessible to many more people.
"We can confirm that we have identified a site in Norwich that we will use to test a new retail format that aims to make IKEA more accessible than ever before.
"We will provide further details on our plans for the site in due course."
The unit is 1,769 sq m but there's no word yet on when it will open.
In the meantime - fans of flat pack furniture have been taking to social media to show their excitment.
Yay @IKEA is opening a store in Norwich! #flatpack in the sweet briar retail park #meatballs

— david.j.crampton (@davejcrampton) June 10, 2015
I am so excited for the new IKEA in Norwich to open

— AB (@abbeybathgate_) June 10, 2015
So excited about #Ikea coming to #Norwich. Love a bit of Swedish designed MDF.

— Emily Marchant (@MarchantEmily) June 10, 2015
OMG IKEA ARE OPENING A SHOP IN NORWICH!

— Emily D (@mummylimited) June 10, 2015