Increase In Kitchen Fires In East Norfolk
19 February 2018, 07:10 | Updated: 19 February 2018, 07:15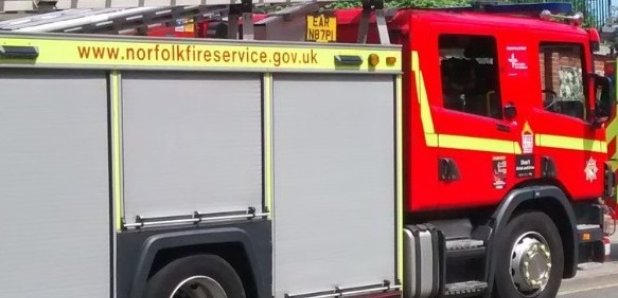 There's been an increase in the number of kitchen fires in parts of Norfolk.
Since April last year - around three quarters of all house fires in the east of the county started in the kitchen.
This amounts to more than 60 fires and many quickly spread to cause extensive damage to other rooms.
It's prompted Norfolk's fire and rescue service to warn residents to take care when cooking at home.
"The majority of kitchen fires are easily preventable. There are two main issues, one is making sure that the kitchen is kept tidy and that flammable items such as tea towels are kept well away from hobs and ovens. The other is distractions, where people are trying to multi-task and are not paying full attention," said Garry Collins, Head of Protection and Prevention at Norfolk Fire & Rescue Service.
Councillor Margaret Dewsbury, Chairman of Norfolk County Council's Communities Committee, said: "I would encourage people to take simple steps to help prevent these incidents. Fires started in the kitchen can quickly take hold and spread and most are entirely preventable. Our Fire & Rescue Service does an excellent job of keeping us safe, but we can all help ourselves by reducing fire risks at home."
Many have been started when people have left the kitchen unattended, including microwaves being left on for too long causing food to catch alight and hobs left on when people leave the room or kitchen surfaces being thick with grease which can catch fire.
More fires and importantly injuries are caused by carelessness in the kitchen than any other room in the home. Keep your kitchen tidy and clutter free, ensuring the cooker is clean and in good working order, and be sure to closely supervise children and pets to help keep everyone safe at home.