Inquest Into Harwich Port Ferry Deaths
26 March 2015, 16:04 | Updated: 26 March 2015, 16:06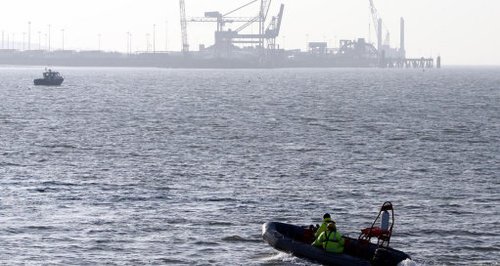 Two men drowned in the sea 500 metres from Harwich port, after failing to smuggle themselves into the UK.
Leonard Isufaj and Artur Doda - both from Albania and in their 20s - were caught in the back of a lorry with 13 others at Harwich Port in Febuary 2014.
They were being sent back to the Hook of Holland when they decided to jump off the ferry and swim to shore.
An inquest in Chelmsford heard that Mr Doda was sliced to death by the ``machete-like'' motion of the ship's propeller.
Mr Isufaj drowned after they were both sucked underwater.
His body was found on a Felixstowe beach a month later.
Inspector Christopher Willis, from Essex Police, said the sea would have appeared deceptively calm, instilling a false belief that it would be possible to swim to shore.
But even if they had not been sucked under the ship, they were unlikely to have survived fierce competing tides.
Speaking after the hearing, Mr Isufaj's cousin, Besnik Vata, 33, from north London, said the case highlighted the plight of many other immigrants
He added: ``They had come to the UK for better a life and it seems they were determined to stay.
``We heard that they weren't escorted on board the ship so there was always a risk this would happen - if I was in that position I would have done the same.
``There are lots of people in the same situation and they are just desperate.
``I think there should be better security to stop this happening because they're not just immigrants, they are people too.''