Ipswich Dog Walker Stabbed
28 May 2015, 06:00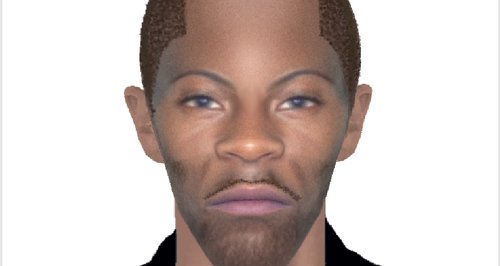 Police have released an e-fit of a man who's wanted after an Ipswich dog walker was stabbed.
Two men were walking a dog on in the cut through from Bramley Hill to Haslemere Drive at approximately 10pm on Saturday 9th May, when one of them accidentally pushed into another man - who became aggressive.
They decided to leave the area for a short while.
About ten minutes later the two men returned, along with a woman, and when they reached the same location the male offender approached the group, becoming verbally aggressive again.
He wrestled a 26 year old man to the ground - stabbing him in the right leg and scratched his stomach with a small knife.
The injuries sustained by the victim were minor, not requiring surgery.

The offender is described as a man of mixed race, approximately 6'3" tall, of a slim to athletic build, aged between 22 to 28-years-old, had arched eyebrows, a shaved head, slim face and was wearing a black jacket and navy jeans.