Ipswich Man Picking Up 1 Million Cigarette Butts
27 September 2018, 16:23 | Updated: 27 September 2018, 16:25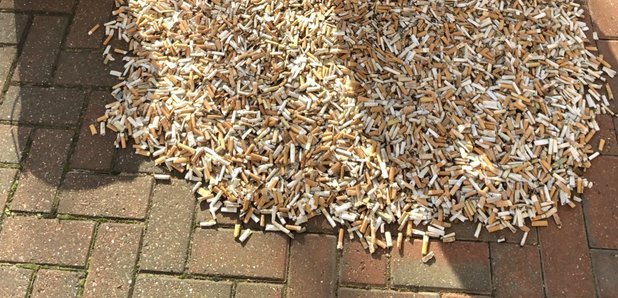 A man from Ipswich is trying to do his bit for the environment by picking up 1-million cigarette butts from around Suffolk.
Jason Alexander, founder of Rubbish Walks, who picked up 11,000 last month alone, is hoping to raise awareness of the damage they can do.

He told Heart "It's incredible once you start looking you see them everywhere. You tend to find a concentration as well around litter bins, where people have kind of got close to the bin, and it's almost as if they think well that's close enough!

"When you do a little bit of research and you dig a little bit deeper, you find out that cigarette butts are in fact the biggest ocean pollutant across the planet."

Jason's starting a petiton to ban the sale of filtered cigarettes and wants tobacco companies to take more responsibility for cleaning them up.