Ipswich school age row continues
7 November 2018, 12:51 | Updated: 7 November 2018, 13:19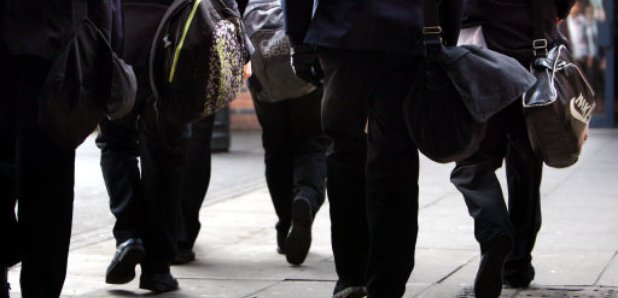 A second pupil is "not currently attending" a secondary school in Ipswich where a first pupil's age is being investigated amid claims he is as old as 30.
The first pupil, in Year 11 at Stoke High School, is said to be an asylum seeker who claims to be 15 and joined at the start of the last term.
Now a second pupil, in Year 7, has also been removed from classes.
Another pupil at the school posted a photograph of the Year 11 pupil on Snapchat with the comment "How's there a 30 year old man in our maths class."
A spokesperson for the school said: "This is a matter for the Home Office and we have referred it to them.
"The student is not attending the school at this time. A student in Year 7 is also not currently attending school.
"We cannot comment further on individual cases but we have followed Government and local authority policies and guidance, as we do for any admissions matter.
"We are continuing to liaise with the authorities on this. We have informed parents of the situation and will continue to keep them updated as we receive information."
A Home Office spokesperson said: "We do not routinely comment on individual cases."