Ipswich Woman Speaks About Guide Dog Attacks
12 October 2018, 11:16 | Updated: 12 October 2018, 11:21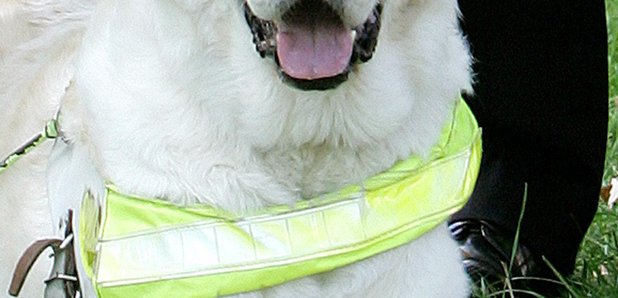 A mum of two from Ipswich, whose guide dog has been the victim of four separate attacks in the space of just 18 months, says she wouldn't wish it on her worst enemy.
Emma Free's been speaking about her experiences involving out of control dogs attacking her guide dog as part of National Guide Dogs Week.

The 37-year-old, who has severe sight loss due to a degenerative disorder known as retinitis pigmentosa, is helping to promote the new Take the Lead campaign in Suffolk.

The key message of the East and Mid-Suffolk branch of the Guide Dogs, is for pet owners to be responsible by putting their dogs on a lead when they see a guide dog, which is of particularly relevance in Ipswich due to it seeing the highest number of attacks in the UK.

Emma told Heart "You become very quickly disorientated, the noise from the attack is nothing but earpiercing. You become paralysed in a way, it's just fear and horrific and you wouldn't wish it upon your worst enemy.

"The noise and the speed of the attacking dog is really scary. Your dog could have it's throat or stomach ripped open and you just have literally no idea, and it's just the worst feeling."
PIC: Generic Guide Dog