Jealous Gorleston Man Guilty Of Murdering Ex-Wife
10 April 2015, 15:08 | Updated: 10 April 2015, 16:28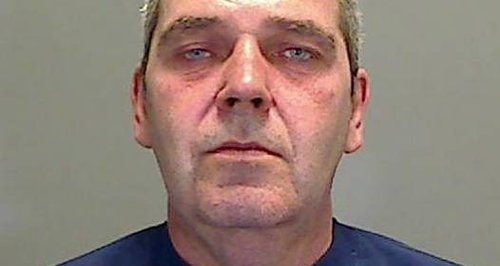 A man from Gorleston's been found guilty of murdering his ex-wife, after he learned she was using dating websites.
51-year-old Barry McCarthy stabbed his former wife in the house they shared on Sussex Road on Sunday 28 September 2014.
Lorna had ended their relationship in May, but they continued to live together.
Barry became jealous when he found she'd started using dating websites.
At around 3am on Saturday 28th she sent a text to friends and family saying he'd smashed up her laptop after having an argument about it.
At 4.15 she sent a text to her daughter saying - "I'm out in Norwich tomorrow from midday but if I have not messaged you by then please call the police. I'm quite serious as I really don't know what he is capable of these days."
Lorna's daughter never received that text.
That afternoon Barry called police from said he'd killed his wife.
When police went to the home they found Lorna in the back bedroom.
She had been stabbed a number of times and a post mortem examination later revealed she had died from a stab wound to the heart.
He'll be sentenced on Friday 1st May.