Landfill Search For Corrie McKeague Expanded
9 May 2017, 07:17 | Updated: 9 May 2017, 07:20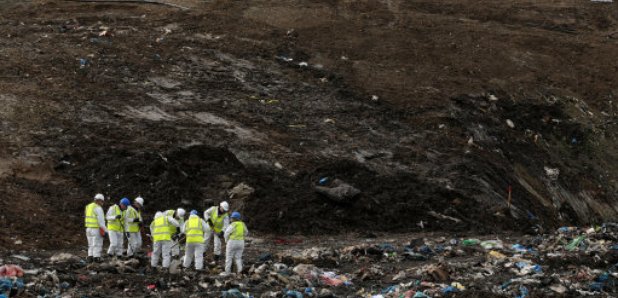 The search of a landfill site for the body of missing RAF serviceman Corrie McKeague is being expanded
Now in it's tenth week officers have been through more than 3,000 tonnes of rubbish at the site in Milton in Cambridgeshire.
They say this week they'll be searching areas around the original cell, in case materials have shifted from the place where they were first deposited.
The investigation into 23 year old's disapparance has to date cost more than a million pounds, after he vanished on a night out with friends in Bury St Edmunds in September last year.
Police say that so far nothings been found at the landfill site that relates to Corrie.
Suffolk Police told us;
"Police are expanding the search parameters to take this into account and the search will be continuing as the tenth week of work on site gets underway.
Throughout the search, the work being completed has been reviewed.
This remains a continuing process, with a number of factors including the dates on items being found and advice from both the police search advisor and the site team being taken into account.
The officers carrying out the search have been working extremely hard in difficult circumstances - with the nature of the waste being searched through, safety considerations, the weather and the depth of the search required presenting a number of daily challenges.
Throughout the search Corrie has very much been in the forefront of officers' minds."