Letter From Head Teacher Leaves Parents Upset
11 September 2017, 13:02 | Updated: 11 September 2017, 17:03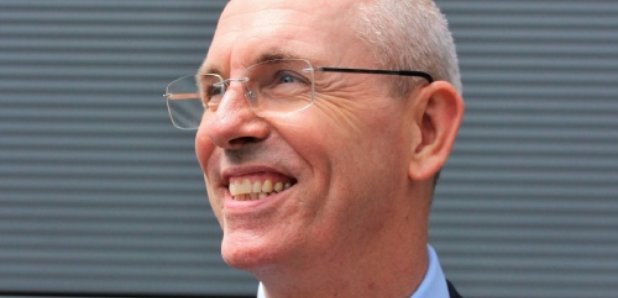 A newly appointed head teacher at Great Yarmouth's Charter Academy - has annoyed parents by telling them what time their children should be going to bed.
Barry Smith has been brought in to try and turn the struggling former Great Yarmouth High School around.
He's written to parents to outline expectations, but in a leaked document, further details of new behavioural codes have been revealed.

They include going to bed at 9:30pm, not sleeping with your phone in arms reach, and setting your alarm for 6:30am, making sure you get 9 hours on uninterrupted sleep.
Pupils are also forbidden from getting out of their chair without permission.

"You never lie and make excuses like 'I just wanted to put something in the bin'," the document says. "We all know children say things like that to get out of work.

"You never pretend to be ill to get out of work because we expect you to work through it.

"If you feel sick we will give you a bucket. If you vomit - no problem!

"You've got your bucket. That's probably all your body wanted - to vomit.

"If you are really ill we will make sure you get all the attention you need."

It adds: "There's no ducking out at Charter. Winners never quit and quitters never win."

Pupils are also warned that their phone could be confiscated for "almost four months" if it is seen or heard anywhere on the school site.

If a phone is confiscated, the document says: "We will keep your phone until the end of the half term. That could be up to six weeks.

"If we confiscate your phone in the last two weeks of half term we will keep it until the end of the following half term. So if we confiscate your phone in the last two weeks of summer term we will keep your phone until mid-October."
A facebook group for concerned parents has now been set up.
Heart's beean speaking to Kelvin Seal who's told us this isn't about parents having a problem with the new head implementing discipline "he should be firm, but he should also listen, he should be approacheable."
Mr Seal said his daughter doesn't want to go to school and asked him to move her because she's so unhappy.

The academy is part of a family of schools in East Anglia run by the Inspiration Trust. Their spokesperson James Goffin said:

"This summer Great Yarmouth High returned the lowest GCSE results in the county, and for many years has underperformed compared to other schools in the borough. We don't believe this is good enough, and we don't believe it is because our pupils are any less able. What they need is the right environment to learn and succeed.

"Children can't learn in unruly classrooms. Charter has a stricter approach to things like behaviour and uniform so that everyone gets the chance to learn. Our teachers cannot do this alone: we need families to back the school 100pc so pupils get a consistent message at home and in school.

"Unfortunately there has been a lot of rumour and inaccurate information spread on social media that has understandably concerned some parents and pupils.

"Mr Smith has already met with several parents individually, and the academy will be holding a meeting for all parents in the coming days so they can hear first hand what Great Yarmouth Charter Academy is really all about."