Lil' Chris 'Took His Own Life'
8 February 2016, 11:43 | Updated: 8 February 2016, 11:48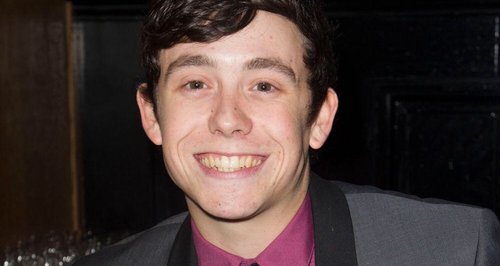 A coroner's ruled TV star and singer Lil Chris - real name Chris Harman from Lowestoft - took his own life.
The 24-year-old pop star, died last March after being found hanging.
An inquest into his death in Bury St Edmunds heard the 24-year-old star had been in contact with mental health services throughout his career, and suffered from depression.
Returning his conclusion, Suffolk coroner Peter Dean said: ``Clearly he was a very talented young man who found fame at an early age.
``Sadly that fame also brought with it difficulties and problems but he had shown a desire to relaunch that career once more.''
Chris became famous aged 15 in the 2006 Channel 4 series Rock School.
His sister Hannah Hardman, who attended the hearing with their parents Ian and Karen Hardman, said afterwards that he had been determined to overcome his difficulties and highlight prevalence of mental illness among young men.
She added: "He had an amazing experience as a singer and celebrity and it is difficult to regret a moment of that.
"Nobody who knew him would have a bad word to say - he was the funniest, most lovely practical joker you could ever meet.
"But at the same time it was very difficult for him and he spoke very openly about his depression.
"The one thing we would like to take away from this tragedy is to get people speaking more openly about mental illness.
"Unfortunately it is something that society cannot yet cure but by talking about it we can hopefully help people in a similar situation.
"I know that is what he wanted."