Local MP Calls For Inquiry Into Lowestoft Death
24 January 2018, 16:06 | Updated: 24 January 2018, 16:08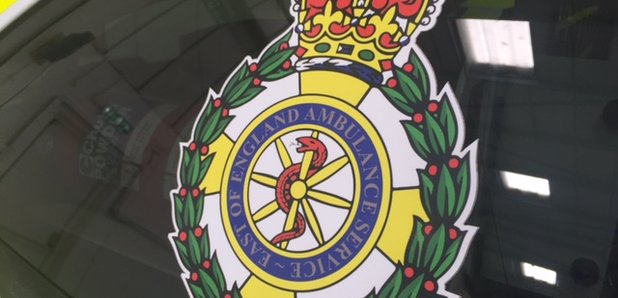 After claims that a man in Lowestoft died the day after being left outside in "inhospitable weather conditions"waiting for an ambulance, the MP for Waveney is calling for a full and independent inquiry into what happened.
Peter Aldous urged the Prime Minister to back his request for a full and independent inquiry into what happened in December.
Theresa May said she shared his concerns and had been assured the death was being investigated as a serious incident.
The region's ambulance service has come under pressure over how it responded to winter pressures.
Waveney MP Mr Aldous told Prime Minister's Questions: "On December 28, the East of England Ambulance Service attended an address in Lowestoft at which a man was sadly confirmed as having died.
"This followed on from a call the previous afternoon from the police regarding the same person, who it would appear was left outside overnight in what were inhospitable weather conditions.
"I've now spoken to the person who made the initial call to the emergency services, and I have serious concerns as to how the matter was handled, including why the case only came to light in the last few days.
"I would ask the Prime Minister to endorse the request that I've made to the East of England Ambulance Service and Suffolk Police to immediately instigate a full and independent inquiry to establish exactly what happened, and to then put in place measures to ensure that such a tragic event does not happen again."
Mrs May replied: "Can I share his concerns about this event, about what happened here, the tragedy that happened here.
"First of all, I think we should recognise that our ambulance services, all those who are delivering our ambulance services, work hard and regularly go above and beyond the call of duty to ensure our safety.
"But there have been concerns raised about the provision of services in the East of England Ambulance Service Trust, including obviously this very, very worrying and tragic case that he has raised.
"As I said in response to the Leader of the Opposition earlier, we take these cases very seriously. Any claims that patient safety has been put at risk are taken seriously.
"The Department of Health and Social Care has received assurances these reports are being investigated by the trust as a serious incident, in conjunction with its commissioners."