Lowestoft Rape: Police Carry Out Checks
16 December 2017, 10:50 | Updated: 16 December 2017, 10:52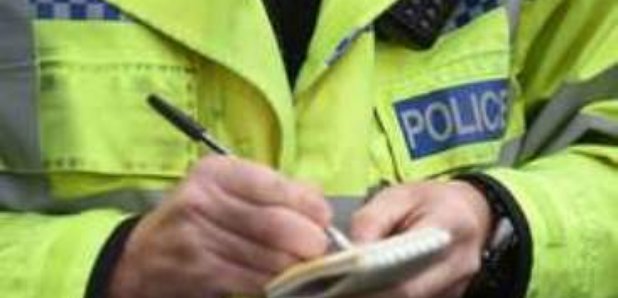 Officers investigating an allegation of rape in Lowestoft last weekend have carried-out checks in the town one week on from when the attack took place.
The incident occurred in the early hours of Saturday 9 December in Kimberley Road.
The victim – a woman aged in her 30s – was walking along Oulton Road at around 4am when a man driving what she describes as a small light or silver coloured car, stopped and offered her a lift, which she accepted as he appeared to be genuine and said he had just given a lift to two other people.
At some time between 4.15am and 5.15am the suspect stopped the car in Kimberley Road, where he raped the victim in the vehicle. She then managed to get out of the car and ran away to get help, following which the police were called.
The victim is being supported by specialist trained officers as efforts to identify the offender continue. This includes forensic work, along with CCTV and house-to-house enquiries. An E-fit likeness of a man detectives want to speak to in connection with the attack has also been issued.
The suspect is described as being Asian, aged between 30 and 40, short and of slight build. During the car journey he stated to the victim that he often offered people lifts to 'make friends'.
Officers have been contacted by other witnesses stating they were given a lift in similar circumstances by a man in Lowestoft shortly before the attack happened. The description they have provided of this man and the car are similar to that provided by the victim, with the added information that the car may have had a wheel trim missing.
Between 1am and 6am this morning, Saturday 16 December, teams of officers were out conducting checks in Kimberley Road and Oulton Road, where they spoke to a total of 15 people who were on foot across both locations, and they also made a further five vehicle stops, whilst distributing leaflets with information about the attack.
Detective Superintendent Eamonn Bridger, the Senior Investigating Officer, said: "We continue to pursue a number of lines of enquiry as part of this investigation and I am grateful to those people who spoke to officers in the early hours of this morning – along with local residents – for their assistance.
"In addition to the work carried-out earlier this morning, throughout the past week we have had teams of officers conducting house-to-house enquiries and colleagues from the Roads Policing Unit making vehicle checks.
"I would appeal again for anyone with information about this horrendous attack to contact us immediately, especially if you believe you recognise the man pictured in the E-fit previously issued, or if you have seen a car matching the description given, particularly - but not exclusively - those with a wheel trim missing."
Officers are appealing for anyone who may have been in the vicinity of Kimberley Road, or any of the other roads along the route taken by the suspect's vehicle (detailed below), between 4am and 5.15am on Saturday 9 December to make contact. This includes anyone who witnessed anything suspicious and anyone who may have dashcam, headcam or CCTV footage.
The route the car travelled along is believed to have included the following roads:
Oulton Road, Church Road, Boston Road, St Peters Street (A1144), Bascule Bridge, Belvedere Road, Horn Hill, Waveney Drive, Durban Road, and Kimberley Road.
Anyone with information about this attack, who believes they recognise the person pictured in the E-fit, or who was in any of the roads stated above during the relevant times and witnessed anything suspicious, is asked to contact Suffolk Police on 101 quoting reference 78398/17, or Crimestoppers anonymously on 0800 555 111.