Luke Durbin: Ipswich Teen Missing For 10 Years
Today marks ten years since Luke Durbin was last seen in Ipswich.
He went missing after a night out with friends in the town on the 12th May.
Luke has spent part of the evening in Zest nightclub on Princes Street before trying to make his way home in the early hours.
Officers plotted Luke's route through Ipswich town centre towards Hawk Express taxi office in Old Foundry Road, Ipswich, where he attempted to get a lift home.
The last sighting of Luke was on CCTV walking across Dogs Head Street in the direction of the bus station at 4am on Friday 12th May.
He was reported missing to Suffolk Police by his mother, Nicki, on Saturday 13 May 2006.
Police enquiries over the weeks that followed encompassed searches on foot, with the force helicopter and with the dog unit, enquiries with over 100 people logged on his mobile phone, chats with friends, family and work colleagues, media appeals by his worried family and extensive enquiries into his lifestyle and habits yet, to date, no trace of Luke has been found.
From the start police were concerned for his welfare. It was very out of character for him to go missing and be out of touch with his mum and sister for any length of time.
Through enquiries via CCTV in businesses and Ipswich Borough council-run town centre units and information gathered, officers traced Luke's path from Zest, via Ipswich railway station to a taxi-office - Hawk Express in Old Foundry Road - where he made attempts to get transport home. These were not successful so he made his way back towards the town centre bus station.
There has also been a report of Luke being seen in Woodbridge in a dark blue Renault Megane car being driven by a black man, this was between 11am and 2pm on Saturday 13 May near to the entrance to the Turban Centre car park on Quay Side, Woodbridge.
The investigation is currently being managed by the Joint Suffolk and Norfolk Major Investigation Team.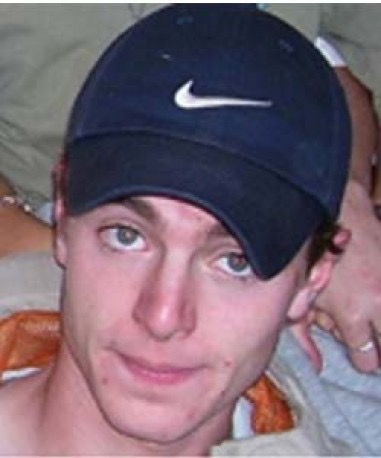 Detective Inspector Kevin Hayward said;
"Ten years on, the Luke Durbin investigation remains an open and active enquiry. Police are continuing to ask anyone with information about his disappearance to come forward. Every piece of information that has been provided has been, and will continue to be, followed up. We are committed to finding out what happened to Luke.
"Over the years we have made numerous appeals and have carried out hundreds of enquiries but we still need that crucial piece of information to find him and I would urge anyone who can help to come forward.
"You can speak to an officer confidentially or talk to Crimestoppers, on 0800 555 111, anonymously if required."
Anyone with information can also contact Suffolk Police's Major Investigation Team on 01473 613540.