Man Jailed For 10 Years For Norwich Rape
3 October 2014, 15:41 | Updated: 3 October 2014, 16:14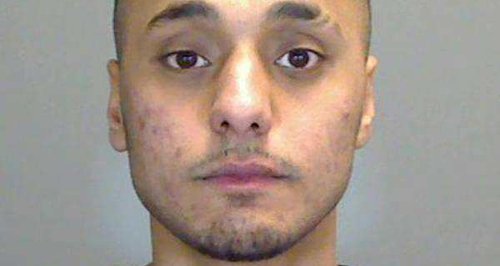 A 24 year old man has been jailed for 10 years after being found guilty of raping and sexually assaulting a teenager in Norwich.
Hamayun Khan, who is from Bromford Road in Birmingham, was sentenced at Norwich Crown Court today (3 October) after previously being convicted by a jury following a week-long trial last month.
The jury heard how Khan met the victim, who cannot be named for legal reasons, in the city centre during the afternoon of Monday 8 April 2013.
The victim, who was aged in her late teens, was in a distressed state and was taken to a hotel room by Khan who then assaulted and raped her.
She left the hotel afterwards and was later found by police officers at around 9pm in the Prince of Wales Road area. She was taken to hospital for treatment.
Khan, who had been visiting Norwich for work, was later arrested at the hotel. In December last year (2013), following an extensive investigation by Norfolk Constabulary's Rape Investigation Unit, Khan was charged with rape and sexual assault.
During the investigation it was discovered Khan had taken a number of videos on his phone of the victim in an unconscious state.
Detective Constable Paul White, who led the investigation, said: "Khan took advantage of a very vulnerable young woman who was going through a particularly difficult time in her life.
"This case has had a huge impact on the victim's mental health from which she is now recovering. As a result of a comprehensive investigation leading to this conviction she has been able to make significant progress which I hope will continue."
Norfolk Constabulary say they are committed to bringing sexual offenders to justice. The county's Sexual Assault Referral Centre (SARC), The Harbour Centre, operates a 24-hour service for victims of sexual abuse and can be contacted on 0845 456 4810, or call police on 101 to report a crime.
For more information on the centre click here
Norfolk and Suffolk Constabularies also launched the 'Time to Stop' Rape Campaign in June 2012 to raise awareness of rape and sexual violence in both counties, particularly among young women and men aged 17 to 24.
For more information on that click here