Man Jailed For 18 Years For Violent Norwich Rape
9 July 2015, 13:21 | Updated: 9 July 2015, 13:23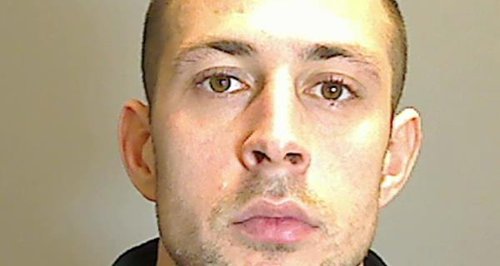 A 30 year old man who violently raped a woman in Norwich - after knocking out her teeth - has been jailed for 18 years.
Jakub Frankowski from Church Street in Attlebrough attacked his victim - who'd been working as a prostitute - in an alleyway off Rosary road in the city in October last year
Officers described the attack as "nasty and violent."
The victim was punched twice in the head and face by
Jakub first punched her twice in the head and face, causing her to fall into a concrete wall which knocked two of her teeth out.
He then raped and sexually assaulted her.
The 44-year-old victim told the police soon after, and Frankowski was tracked down through forensic evidence.
He was found guilty of rape, sexual assault and GBH following a week-long trial at Norwich Crown Court on Monday 8 June.
The judge ordered Frankowski to serve a minimum of 13 of his 18 year sentence years in custody and to be placed on the Sex Offenders Register indefinitely.
Detective Inspector Richard Ellis, from the Rape Investigation Unit, welcomed the sentence saying the lengthy jail time demonstrated the seriousness of the attack.

He said: "It's extremely pleasing to know Frankowski will be behind bars for at least 13 years; he is a danger to women and the streets are safer with him in prison.

"This was a nasty and violent attack which left the victim with serious injury; Frankowski hit her with such force she lost two teeth and suffered a hairline fracture to her jaw as well as bruising. She was terrified and feared for her life."

DI Ellis said he hoped the case would give victims of rape the confidence in coming forward. "We make no distinction; a sex worker, like any other woman, is entitled to her consent and I would encourage anyone who has been the victim of a sexual assault to come forward and speak with police and partners who can help."