Manslaughter Verdict In Norfolk Supermarket Death
20 December 2017, 12:35 | Updated: 20 December 2017, 12:45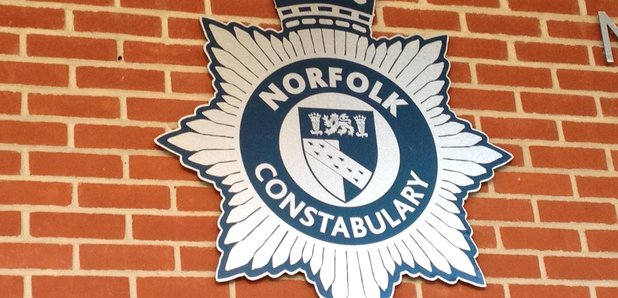 One man has been convicted of manslaughter after a 26-year-old was killed at a Wymondham supermarket in July.
Lee Monk, 20 and of Silfield Road in Wymondham, was convicted today following a trial at Norwich Crown Court.
Nick Rogers, from Wymondham, died from a fatal head injury after he was attacked in Morrisons earlier this year on 17 July.
The court heard Nick had gone into Morrisons with a friend where he had a chance encounter with Lee Monk. The pair, who had fallen out previously, became involved in verbal dispute near the checkouts, which quickly escalated into a fight.
CCTV shows Nick being punched, which resulted in him falling to the floor where he was kicked in the back of the head by Lee.
Nick manages to get to his feet, but only staggers a short distance before collapsing and losing consciousness.
Officers arrived on scene shortly after 7.50pm to find Nick unconscious on the floor, where he was being tended to by supermarket staff and other shoppers. He was treated by paramedics at the scene and taken to the Norfolk and Norwich University Hospital. He sadly died the next day.
Police launched an investigation and initial enquiries resulted in a number of people being arrested, including Lee and his uncle, 44 year-old John Monk of Albini Way in Wymondham.
A number of witness statements were taken from people in the store who described the attack as "frenzied" and that Nick "was making no attempt to defend himself". CCTV was also examined during the enquiry after the incident was captured on the stores cameras.
Officers from the Norfolk and Suffolk Major Investigation Team jointly charged Lee and John Monk with the murder of Nick Rogers and also charged both in relation to the subsequent attack on Nick's friend. Three other people, a woman and two men, arrested in connection with the incident were released without charge.
Today, the jury found Lee Monk guilty of manslaughter, but not guilty of assault. John Monk was acquitted of both counts.
Detective Chief Inspector Marie James, who led the investigation, said: "Nick needlessly lost his life through an act of violence. Frenzied attacks and acts of violence have consequences for all involved. There has been some justice today however nothing will make things better for the family and friends of Nick.
"They have lost a son, a brother and a friend who continues to be missed by those still struggling to come to terms with his untimely death."
Lee Monk has been remanded in custody and will be sentenced on Thursday 1 February 2018.