Mental Health Services Need Local Champions
6 October 2018, 07:37 | Updated: 6 October 2018, 08:27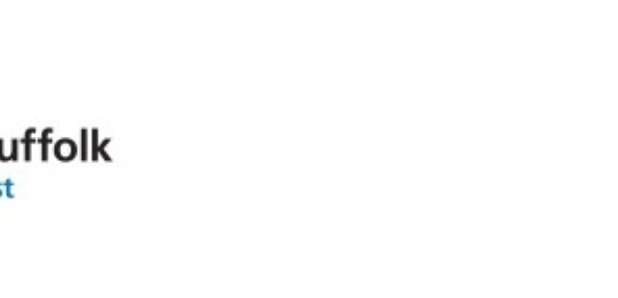 The regional NHS body which commissions and runs mental health services in East Anglia needs a group of people to help them improve their offer.
The Norfolk and Suffolk NHS Foundation Trust are looking for local people to stand for election to help our communities with mental health services.

The Trust wants 11 new governors who would be passionate about helping make improvements to services and representing the views of the population of Suffolk and Norfolk.
READ MORE:
Norfolk and Suffolk NHS Foundation Trust (NSFT) is encouraging local people with an interest in mental health to consider standing for election as a Governor and help drive through further improvements on behalf of service users.

The Trust is looking for 11 new Governors to represent the views of local people and help shape its future.

In this round, the seats open for election are three Public Governors in Norfolk, two Public Governors in Suffolk, one Service User Governor in Norfolk, two Service User Governors in Suffolk, one Carer Governor, and two Staff Governors.

The successful candidates will be responsible for holding NSFT's Non-Executive Directors to account, while acting as a key link between the Trust and the communities it serves.

The Governors meet four times a year in public and hold two special themed events annually. They also attend sub-groups and committees, as well as visiting services and speaking to staff.

The successful candidates will join the Trust's Council of Governors, which is made up of 21 elected Governors across its six constituencies and six appointed Governors, with Governors holding three-year tenure.

Mike Jones, Trust Secretary, said:
"Our Governors play a vital role at NSFT by representing the views of local people, hosting important public engagement events and appointing our Non-Executive Directors.

Elected Governors come from all walks of life and share an interest in mental wellbeing and a desire to see NSFT develop and thrive.

We would encourage anyone who thinks they have the time, skills and commitment to carry out this important role to come along to one of our information sessions and find out more."

The Trust is holding an information session for anyone who is interested in the role on Monday, 15 October 2018, 2pm-4pm at the Diss Business Hub, Diss Business Park, Hopper Way, Diss IP22 4GT.

To book a place, contact Assistant Trust Secretary, Kate Hope, at kate.hope@nsft.nhs.uk or call 01603 421291. If you are interested but unable to attend, contact Kate Hope to arrange an informal discussion.

Nominations open on Wednesday, 17 October and close at noon on Wednesday, 14 November.
The elections launch on Thursday, 6 December and voting runs until 5pm on Tuesday, 8 January 2019.

The results will be announced in January.