Missing RAF Serviceman - Phone Not Recovered Yet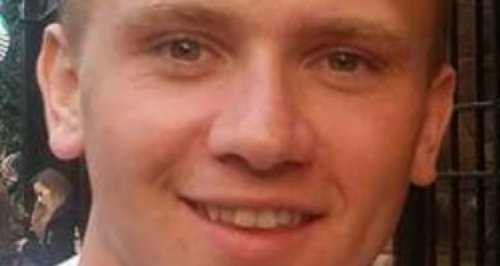 Police searching for a missing RAF serviceman from RAF Honington have said a search of a bin lorry has failed to locate his phone, as they further extended an appeal for witnesses.
Corrie McKeague, 23, disappeared 10 days ago after going out for the evening with friends in Bury St Edmunds, Suffolk.
Officers who examined mobile phone data believed Mr McKeague's handset may have been lost or discarded and ended up in a bin lorry.
But the Nokia Lumia 435 phone was not found in a refuse truck that was seized and searched, and the vehicle has now been released.
The phone is thought to have been in a black PVC leather-look case which was frayed and worn around the edges.
Police are continuing to explore the possibilities around where the phone may be and searches for it are continuing.
The work shows the phone was in Bury St Edmunds early on Saturday September 24 but then moved to the Barton Mills area.
It had been thought that this movement mirrored the journey of a bin lorry.
Police are studying hours of CCTV for further sightings of Mr McKeague and are appealing for people with private footage of the local area from September 24 to alert police if they think it may be of use.
Officers are also asking any market traders who were setting up in the early hours of Saturday to come forward if they have not yet spoken to the team working on the case.
The National Police Air Service helicopter was up in the Bury St Edmunds area on Tuesday morning, and Suffolk Police continue to receive support from Suffolk Lowland Search and Rescue volunteers and RAF personnel.
Mr McKeague's mother, Nicola Urquhart, of Dunfermline, Scotland, faced the cameras on Monday to issue a public appeal for anyone with information about where her son may be to contact police.
Officers said they had received a small number of calls as a result.
Temporary Superintendent Kim Warner said:
"We would like to thank all those who have spoken to us and assisted with the inquiry to date; however, we still need anyone who can help to come forward.
If you were out in the Bury, Honington or Barton Mills area between Friday night and Saturday and saw Corrie we need to speak to you.''
Mr McKeague, based at RAF Honington, was last seen on CCTV in Bury St Edmunds at about 3.20am on Saturday (Sept 24th) and was seen walking alone, eating a fast food meal.
He is believed to have been wearing a pink Ralph Lauren polo shirt and brown suede Timberland boots and is described as white, 5ft 10in and of medium build, with short light brown hair.