Modern slave numbers double in the East
18 October 2018, 08:17 | Updated: 18 October 2018, 08:19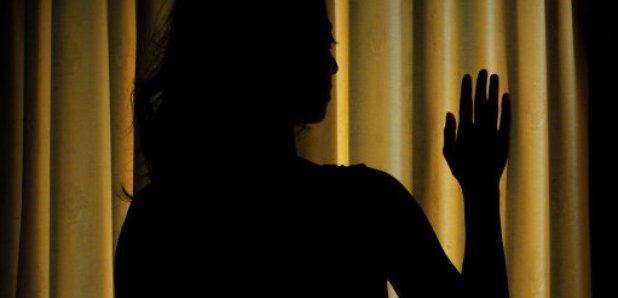 The number of modern slavery victims being referred to a charity in the East of England has doubled in a year.
The Salvation Army says 101 people in the region have been identified and referred to their specialist support service over the past year.
That's a 130 per cent increase compared to the year before, when 44 people were referred.
Across England and Wales, a total of 1,856 people were referred into the service - an increase of 19 per cent.
The majority of victims were female.
The highest number of women were trafficked from Albania (308) and Nigeria (111), and the highest number of men were trafficked from Vietnam (130) followed by Romania (123).
45 per cent of victims were trafficked for labour exploitation, 42 per cent for sexual exploitation, and 14 per cent for domestic servitude.
The number of British adult victims nearly doubled in the past year with 86 referred between July 2017 and June 2018, up from 44 the year before. Three victims referred from the East of England were British.
The Salvation Army saw a large increase in British victims referred following forced criminality in dealing drugs, often where traffickers used their addiction problems to coerce them. Their stories show how traffickers systematically target and exploit vulnerable people, those with mental health problems, people without secure family networks or experiencing homelessness or others with substance addiction.
Suffolk Police Temporary Superintendent Barry Byford said: "The perpetrators of human trafficking are organised criminals who make money by preying on vulnerable people and we would urge the public to be vigilant to try to help us free these modern day slaves.
"Organised criminals target the vulnerable, often with false promises of a fresh start in a new city, town or country, a rosy picture of a better life, a good job, educational opportunity or marriage.
"In the county we have our Suffolk Champions group who are police officers and PCSOs who all have a special focus on modern slavery and want to do something proactively about the problem. We ask them to visit premises and be our eyes and ears on the ground.
"We also liaise closely with local authority housing and welfare partners and schools to share information and intelligence on modern slavery and work with the Just Enough and Unseen charities who visit junior and senior schools in Ipswich.
"Very often the victims live in fear and are too frightened or unwilling to come forward but this has to stop. We need to open people's eyes to the slavery all around them and encourage victims to speak out. They need to know that they have the support of the police and our partner agencies and by working together we can help free them of this atrocious crime."
Suffolk Police and Crime Commissioner Tim Passmore said, "If I was not Suffolk's PCC, I'm not sure I would be aware of the consequences of this horrendous issue; it is another example of a hidden crime and something that many of us are completely unaware of. But modern slavery is something we all need to be aware of because it is happening in Suffolk and the impact of this evil crime on victims is totally devastating.
"Fortunately there have been successful prosecutions and I congratulate our dedicated police officers who are rooting out this barbaric behaviour. The Constabulary plays an important part in combating this but policing cannot be the only solution. Robust enforcement is vital, however an effective response needs partnership working; we all have a moral obligation to be aware of, and help eradicate modern slavery.
"That's why I have recently allocated over £30,000 from my PCC fund to Just Enough and Unseen to help raise awareness of this terrible crime and hopefully eliminate it."