More People Turning To Foodbanks In Suffolk
6 November 2018, 16:12 | Updated: 6 November 2018, 16:14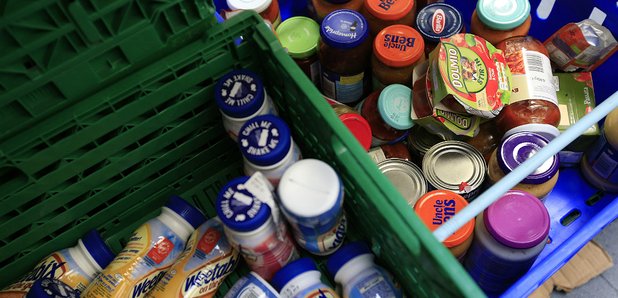 Figures today show more people in Suffolk are having to use foodbanks for emergency supplies.
It's being put down to problems with the new Universal Credit benefit system.

The Trussell Trust says between April and September this year, they've seen a 39% increase in people using foodbanks in Suffolk, compared to the same period last year.

The charity says that if the five-week minimum wait for a first Universal Credit payment is not reduced, the only way to prevent more people being forced to rely on food banks is to pause all new claims for the benefit.

Michael Beckett, who is a local Trussell Trust foodbank manager, told Heart "Universal Credit does have a waiting time of five weeks, and people waiting for their money to come through do struggle.

"The Trussell Trust keeps track of trends, so we were expecting an increase in demand and have done everything we can to be ready."

In his budget last week, the Chancellor announced plans to give extra help to those switching over to Universal Credit and targeted support for people repaying debts.

But speaking about this, Mr. Beckett said, "Certainly the changes in the budget incrementally makes things slightly better for our clients, but we think there needs to be a more fundamental change to support the most vulnerable in society."

There's been a 7% decrease in the number of people using foodbanks in Norfolk.