MP rejects calls for public inquiry into NHS Trust
30 November 2018, 09:09 | Updated: 30 November 2018, 09:11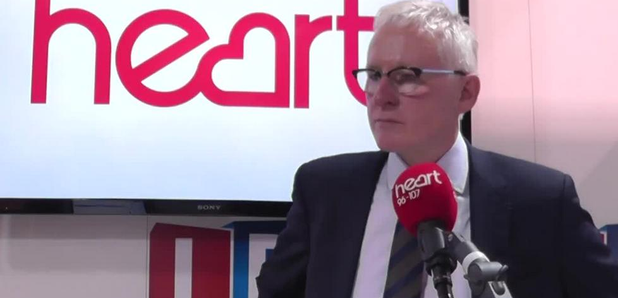 The MP for North Norfolk has brushed off calls for a public inquiry into the failure of Norfolk and Suffolk's mental health trust.
Campaigners say there should be one in order to understand everybody's roles in the Norfolk and Suffolk NHS Foundation Trust's poor performance.
Inspectors announced earlier this week that it has to stay in special measures, after receiving another 'Inadequate' rating.
But Norman Lamb, who is also a former health minister, thinks the focus should not be on an inquiry.
"A public inquiry would take probably years to complete - at a cost of millions and millions of pounds," he told Heart.
"The only people who would benefit from that would be lawyers who would be enriched.
"Actually what we need is change - change of culture in the organisation and for the staff to be empowered to take control of their services and to improve them.
"So I think that would be a massive and dangerous distraction from actually getting the service right for the people that need the mental health trust desperately, and they need it now - not in two years' time."
Mr Lamb also thinks we have reached the end of the road with the current Trust.
"I think there is a strong case for breaking it up into Norfolk and Suffolk, and to look at ways in which we can integrate mental and physical health much more closely," he added.
Norfolk and Suffolk NHS Foundation Trust chief executive Antek Lejk said action is already being taken to address concerns.