Mum Speaks Out: 10 Years On Since Luke Disappeared
12 May 2016, 06:00
Since Luke Durbin went missing Nicki has spent the last decade trying to find out what happened to her son.
19-year-old Luke went missing after a night out in Ipswich with friends on the 12th May 2006.
Days before the 10th anniversary of Luke's disappearance she returned back to the street he was last seen on CCTV
She told Heart:
"People always say time's a healer but I would say time has definitely not healed me in any way and I don't think it ever will. The longer time goes on the more I think I will never see my child again."
"No anniversary is ever easy. It just seems so crazy that 10 years ago Luke went missing and we are no further forward with actually finding him, and I know nothing new about what happened to him, the news is still the same. Luke will be turning 30 at the end of this year."
"My last hope is that Luke is alive, living another life and for reasons unbeknown to all of us he just can't come home."
"Sadly, I think that's quite unrealistic and I don't think that this is the case, but I hope we find Luke in my lifetime."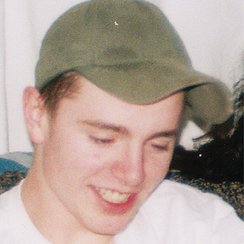 Nikki has now joined a choir and performed alongside other families with missing loved ones as well as music stars including, Rick Astley, Chesney Hawkes, and G4 on a charity single which they are hoping will raise awareness of missing children
The original song, 'I Hope' was inspired by the words of Kevin Gosden whose son Andrew went missing at the age of 14 in 2007 and highlights the heartbreak facing families with missing loved ones, and the often agonising hope of seeing them again.
Profits from the single will be going to the charity Missing People's 'Find Every Child' campaign.
Nicki told Heart:
"It's a hugely emotional time for me and my family as we reach 10 years since we last saw my beautiful boy. It would be truly wonderful for families like mine if the public would put their support behind this single and show the world that Luke and all these missing children are not forgotten."
'I Hope' is available for pre-order now in Itunes, and will be released on Friday 20 May, hoping that the public will download the song on International Missing Children's Day (25 May).