New Campaign To Stop Fly-Tipping In Norfolk
31 January 2019, 16:17 | Updated: 31 January 2019, 16:20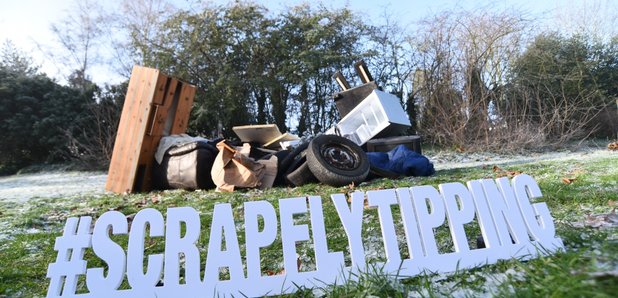 Norfolk has launched the SCRAP fly-tipping campaign today which aims to fight the blight of fly-tipping in the county and cut the annual £1m clear up cost.
The campaign reminds people to check their waste is being taken away for disposal by a licensed carrier – either by asking to see a Waste Carriers Licence* or by looking up the company on the Environment Agency website.
People can avoid an unlimited fine by following the SCRAP code:
S uspect ALL waste carriers
C heck with the Environment Agency on 03708 506 506 that the provider taking your waste away is licensed
R efuse unexpected offers to have waste taken away
A sk what will happen to your waste
P aperwork should be obtained – get a full receipt
All of Norfolk's councils, the Environment Agency, Norfolk Constabulary, and the NFU and CLA are joining together to support the SCRAP fly-tipping campaign.
The most recent published figures show that in 2016/17 the estimated cost to local authorities in Norfolk of dealing with illegally dumped waste was £1,131,773 with the cost of disposal being around £400,000 of that total.