New Relief Road Officially Opened In Beccles
25 September 2018, 17:08 | Updated: 25 September 2018, 17:10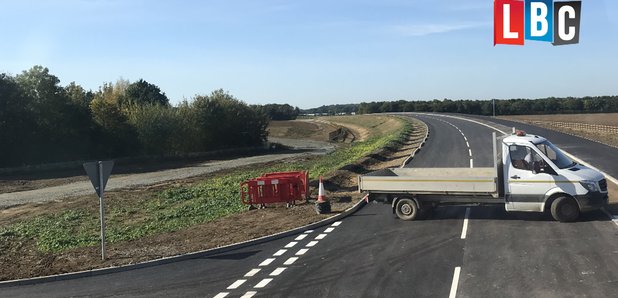 A new section of road which hopes to ease lorry congestion in Beccles has been officially opened today.


The 2km road, from the A145 London Road to Ellough Road, will provide an alternative route to Ellough Industrial Estate from the south and west of Beccles.

The relief road includes space for pedestrians and cyclists, as well as horse crossings and is being welcomed by businesses nearby.

Jane Milne, who works at a business on Ellough Industrial Esate, told Heart it's good news as lorries will "be able to take that road, so they'll cut out a lot of the lorry transport through - so you'll get cars, hopefully, travelling a lot smoother through the centre of Beccles."

She said the roadworks have been "slow and longer than it should have been" but added "if we can get the lorries off those road, it should make a smoother journey for most people coming in."