New Tourist Attraction For Harwich
22 October 2018, 16:20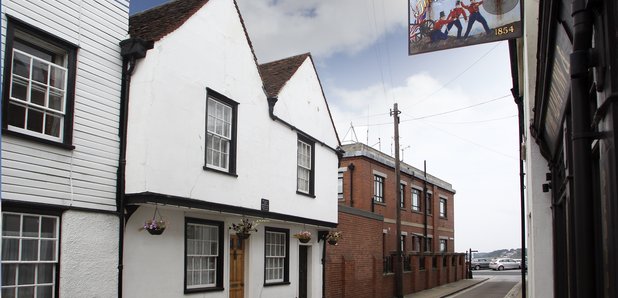 The house which once belonged to the captain of The Mayflower - the ship that took the Pilgrim Fathers to America - is to be opened as a tourist attraction to mark the 400th anniversary of the boat's historic sailing.
Captain Christopher Jones, from Harwich, led the voyage to the New World in 1620 which carried the people who would become the founders of the United States of America.
Now, Tendring District Council has agreed a lease of his former home in King's Head Street, which will allow it to be opened to visitors in 2020 for the 400th anniversary celebrations.
A significant part of the house has already been restored to expose its original features, and TDC will now carry out works on the home to make it accessible to visitors and look at developing the offer - such as with exhibits - while the Harwich Society will manage the attraction.
The arrival of The Mayflower is celebrated every year with Thanksgiving and millions of Americans can trace their roots back to the sailing.
There is much interest in the USA and elsewhere in The Mayflower story, and already travel operators are marketing tours of Harwich and other relevant destinations for the year 2020 and beyond.
TDC, and Harwich, are part of the Mayflower 400 Compact, an international consortium of destinations working together to promote tourism related to the historical moment.
There is also interest from the Netherlands, with Leiden and Rotterdam among the Mayflower 400 Compact members, because the Pilgrims lived there before the voyage to escape religious persecution in England.
Research has shown an authentic attraction such as Captain Jones' House will appeal to US visitors.
Mick Skeels, TDC Cabinet Member for Leisure and Tourism, said the house was a key part of Harwich's visitor offer.
"Harwich is already a brilliant place to visit with lots of attractions such as the Ha'Penny Pier and Redoubt Fort, among countless others," Cllr Skeels said.
"But with the surge of interest expected around the Mayflower 400 celebrations, Historic Harwich - home of The Mayflower - has so much more to offer people, especially those looking to follow in the footsteps of the Pilgrims.
"At the heart of that is Captain Christopher Jones' house, and for visitors to be able to walk around his home will surely make this the jewel in the crown of the tourist offer."
TDC, working closely with partners including the Harwich and Dovercourt Tourism Group and Visit Essex, has been working hard over the past few years to help Harwich benefit from the opportunities afforded to it by the Mayflower 400 celebrations.
Pic @ Paul Nixon Photography