New Year's Honours in East Anglia
29 December 2017, 22:30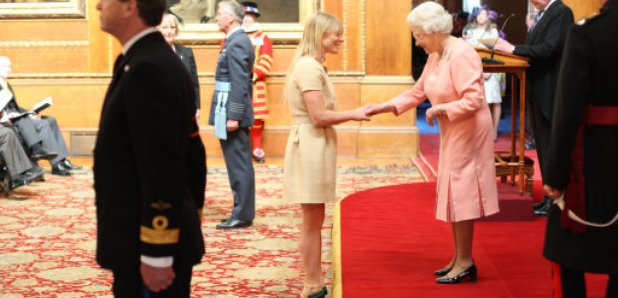 Norfolk and Suffolk have brought home 22 awards in the New Year's Honours list.
They include British Empire Medals (BEMs), which are awarded for a 'hands-on' service to the local community. This could be a long-term charitable or voluntary activity, or innovative work of a relatively short duration (3 to 4 years) that has made a significant difference.
Those awarded OBEs have been recognised for having a major local role in any activity, including work which has made them known nationally in their chosen area.
And those given MBEs have been rewarded for an outstanding achievement or service to the community which will have had a long-term, significant impact.
The full list of those honoured in Norfolk and Suffolk is as follows:
BEM
Alison Evans. For services to the community in Suffolk. (Beccles)
James Manning. For services to Young People and the community in Ipswich.
Giles Margarson. For services to the community in Aylsham Norfolk. (Aylsham)
Roy Tricker. For services to Heritage in Suffolk. (Ipswich)
Alan Witham. Parish Councillor. For services to the community in Erpingham. (Erpingham)
KNIGHTS BACHELOR
Patricia Fuller. For services to the community in Norwich. (Norwich)
KNIGHTS BACHELOR - ROYAL VICTORIAN ORDER - KCVO
Marcus Olone, CVO. Land Agent, Sandringham Estate.
RVO
MVO - Paul Southwell, RVM. Manager, Sandringham House.
KNIGHTS BACHELOR - ORDER OF ST MICHAEL AND ST GEORGE
DBE - DAME Clare Marx, CBE. Formerly president, Royal College of Surgeons. For services to Surgery in the NHS. (Woodbridge)
MBE
Lorraine Bliss. For services to Disadvantaged Young People in Norfolk and Suffolk. (Dereham)
Richard Carter. Governor, West Suffolk College. For services to Education. (Bury St Edmunds)
Patricia Fuller. For services to the community in Norwich. (Norwich)
Geoffrey Knights. For services to the community in High Kelling in Norfolk. (Holt)
Carol Lukins. For services to HM Coastguard and the Prison Service. (Ipswich)
James Lyon. Forest management director, Forestry Commission. For services to Forestry and to Conservation in the North East. (Bury St Edmunds)
Professor Gerard Parr. For services to developing telecoms infrastructure in Northern Ireland. (Norwich)
Diana Porter. Founder, Fresh Start-New Beginnings. For services to sexually abused children, young people and their families. (Suffolk)
Alison Stewart. For services to Libraries in Suffolk. (Ipswich)
OBE
Carol Garrett. Team Leader for Ports and Borders, Trading Standards. For services to Business. (Woodbridge)
Paul Hayden, QFSM. Chair, Anglian Eastern Regional Flood and Coastal Committee. For services to Flood Risk Management and Disaster Response. (Hopton on Sea)
Dr Trevor Ogden. For services to Occupational Hygiene and Workplace Air Quality. (Dereham)
Peter Stebbings. Formerly regional chairman East of England, Conservative Party. For voluntary political service in the East of England. (Norfolk)