Norfolk Cambridge Train Crashes With Tractor
10 April 2016, 15:55 | Updated: 10 April 2016, 17:02
A tractor driver has been seriously hurt after being in collision with a train on the Norwich to Cambridge line near Thetford.
The train driver is also believed to have seriously hurt and a number of passengers injured when a train hit a tractor on a level crossing.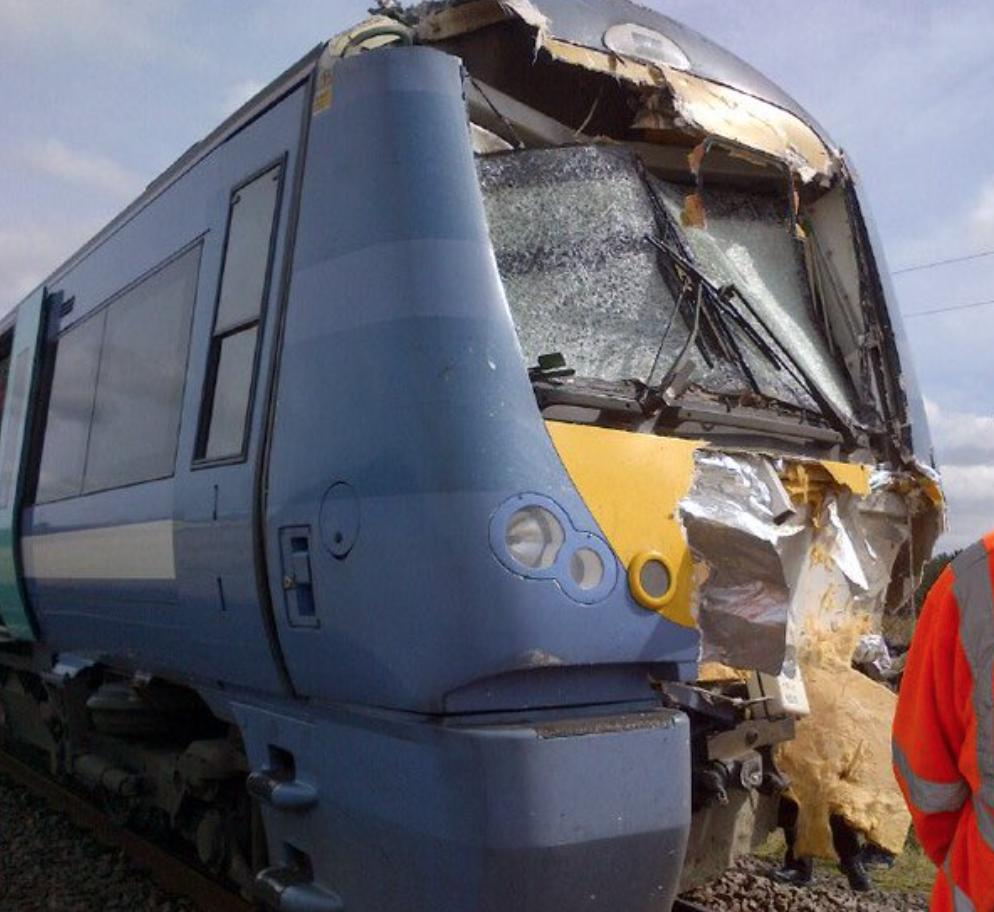 The passenger service was reportedly carrying around 135-150 people when it crashed into the vehicle in Roudham, Norfolk.

Police, ambulance and fire services were called to the scene, the Hall Road level crossing in Roudham, at around 12.30pm.

Passenger Tom Smith posted on Twitter:
"My train just crashed into a tractor on the line, thankfully no one seriously hurt on the train. Hopefully the tractor driver is ok as well."
Alex Youngs shared photos of the shattered carriage windows and passengers being evacuated on to the tracks as an emergency services helicopter circled overhead.

"Everyone seems ok, driver injured but only panic attacks reported, tractor driver seriously injured, otherwise injuries minor.''

The East of England Ambulance service say they have treated a total of 7 people.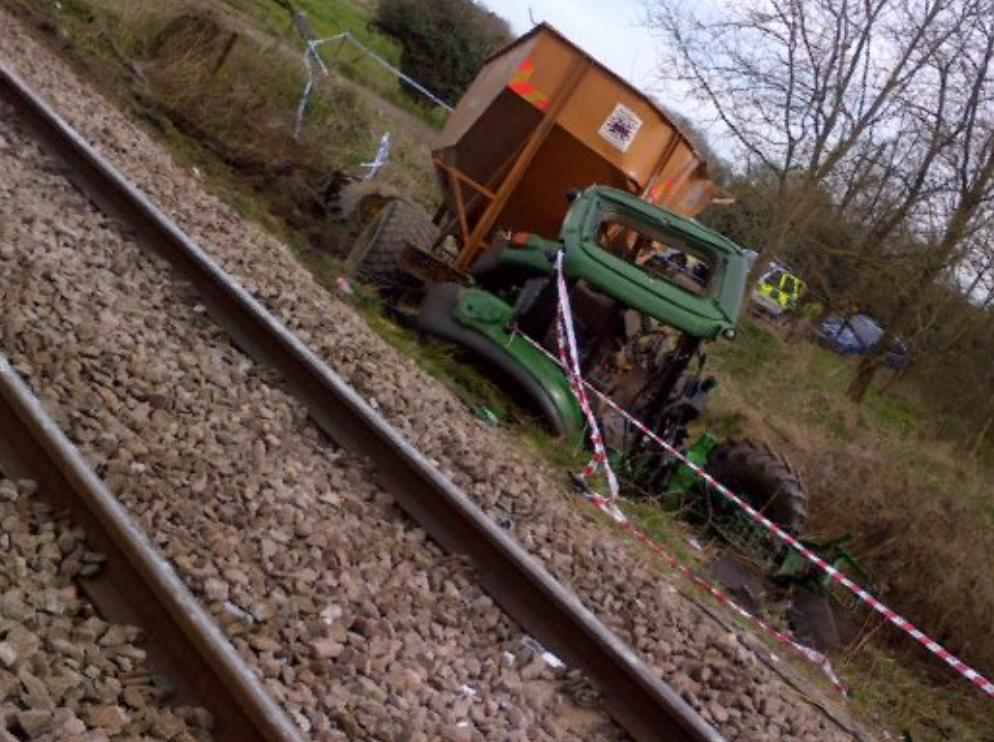 Passengers travelling in the Norwich area were warned to expect delays and advised to check with National Rail before setting off.
5pm latest statement from Transport Police:
Shortly after 12.30pm today Sunday, 10 April 2016 a train collided with a tractor at Hockham Road level crossing, Roudham in Norfolk.

Two men, the train driver and the driver of the tractor (aged 31), have been taken to Norfolk and Norwich Hospital for treatment. The driver of the tractor was taken by air ambulance having sustained serious, although not life-threatening, injuries.
The train driver's injuries are not thought to be serious.

The train - which was extensively damaged remained on the tracks - was the 12.03 Norwich to Cambridge service with 135 passengers on board.

Four other passengers have been taken to hospital and a number of people have been treated at the scene by paramedics. Their injuries are not thought to be serious.

A joint British Transport Police and Rail Accident Investigation Branch investigation is now underway.