Norfolk Chief Constable Pays Tribute To PCSO's
29 March 2018, 11:11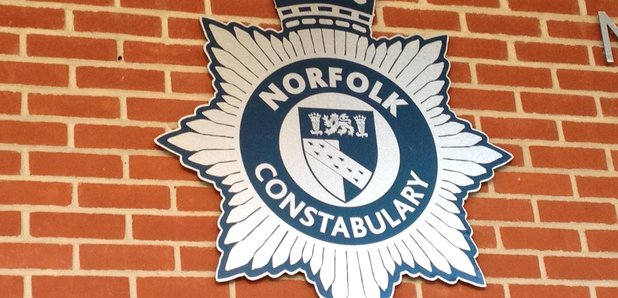 Norfolk's Chief Constable has said community engagement continues to be at the core of policing as the force reaches a key milestone in the 2020 restructure.
Last October ground-breaking plans were announced aimed at delivering effective and efficient policing set against unprecedented increases in complex crimes and a £10m savings requirement by 2020.
The model focused on:
· A review of neighbourhood resources with the removal of the PCSO role with an increase in police officers and pro-active policing
· Investment in detective resources and specialised investigation hubs to match increased demand
The removal of the PCSO role and the closure of seven public enquiry offices (front counter services) will take effect from 31 March.
Chief Constable Simon Bailey said: "This has been a significant challenge for the force and has driven us to look at policing differently. However, I cannot overlook the fact that as a result of the changes long serving colleagues have left the organisation.
"This has been a difficult process for all involved; I'm acutely aware the impact it has had on staff members but I genuinely believe these plans will deliver the most responsive police service for the people of Norfolk.
"I am also pleased to say that out of the 176 people put at risk of redundancy nearly 80 have been redeployed in the force with 30 now becoming police constables."
The removal of the PCSO role has allowed the force to increase police officer numbers – with an additional 97 positions supporting frontline policing, a mixture of officers (81) and staff (16).
In addition, a 5.5 percent rise in council tax set by the Police and Crime Commissioner means a further 17 police officers and six staff will be recruited, bolstering neighbourhood and pro-active teams and the county's safer schools partnership.
Initiatives introduced under the 2020 review plans include Operation Moonshot, which uses intelligence innovatively to prevent and deter criminals using the road network across the county. Over two years, there have been 640 arrests, 648 vehicle seizures and tens of thousands of pounds of fines. In addition, the team consisting of one sergeant and eight police officers, have returned high value items such as gold, war medals, caravans, and high value stolen motor vehicles.
Another new policing scheme is Operation Solve, aimed at improving and enhancing the methods used to combat retail crime. Noteworthy results from the scheme, in only its second week of operation, include detecting a series of high value alcohol thefts across the county while securing a charge for a woman who was committing a series of fuel thefts at garages. Operation Solve is also using technology to speed-up investigations; in one case a man was arrested in Norwich and charged within 30 hours of the first shoplifting report in King's Lynn.
Mr Bailey added: "This isn't ground-breaking technology. But it is making full use of simple tools like email. It is far quicker for retailers to email their CCTV and provide statements over the telephone, than it is for officers to visit the premises, particularly when we might arrive at the wrong moment or need to attend more than once. The early results are encouraging."
Another proposal instigated through the 2020 review and to be introduced shortly is Operation Tutelage, aimed at tackling the number of uninsured drivers in the county
With community engagement continuing to be the core of the force's policing model, the constabulary is also developing ways to ensure people know who their local officers are and how they can contact them or other teams within the police.
Mr Bailey continued: "This review saw me asking my officers and staff to revolutionise the way they thought about policing; to look at everything they do and understand how they could do it better.
"The removal of PCSOs and the closure of seven public enquiry offices mean people's interaction with police officers and staff will be different. However, engagement officers and beat managers will continue to be embedded within our local communities and work in partnership with other agencies to reduce crime and fear and offer reassurance. We may have altered our interaction but our commitment remains the same, evidenced by the latest crime survey of England and Wales which sees Norfolk ranked fourth in the country for overall confidence."
Engagement surgeries will also be held on a regular basis across the county providing opportunities for residents to meet their local officers face to face.
These will be based at police stations in the following locations:
· Hunstanton Wednesdays 11am – 1pm
· Downham Market Thursdays 11am – 1pm
· Diss Fridays 10am – 12pm
· Fakenham Wednesdays 1pm – 3pm
· North Walsham Wednesdays 1pm – 3pm
· Cromer Wednesdays 1pm – 3pm
· Dereham Wednesdays 12pm – 2pm
· Thetford Tuesdays 12pm – 2pm
Investment in detective resources and facilities to improve the way in complex crimes are investigated will see two investigation hubs built in Breckland and Broadland. These will contain equipment and facilities to investigate these crimes more efficiently and effectively, freeing up officers to focus on local policing.
Planning permission is expected to be submitted for the Breckland site in June, and it is due to open late 2019/early 2020 with the Broadland site following shortly after.
Mr Bailey added: "Restructures of this scale take time to bed in and while this date is a key milestone which should be appropriately marked, there is still much to do. Policing in Norfolk has benefited hugely from PCSOs and I'm extremely proud of the outstanding work they have achieved over the years. Today is about thanking publically all the PCSOs and public enquiry office staff who have served our communities so well and so loyally."