Norfolk family hope to set up foundation
21 August 2018, 08:45 | Updated: 21 August 2018, 09:06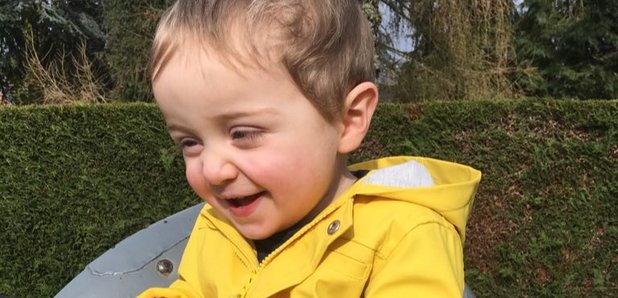 A little boy from Diss has been diagnosed with a genetic disorder so rare - his doctors even had to google his condition when his test results came back.
Jack Wright wasn't even 2 years old when he was found to have Pelizaeus-Merzbacher disease, which results in slow development.
"We only know that he has it because he was late walking, and he had an MRI scan and some blood tests and genetics tests," his mum Sian told Heart.
If Jack learns to walk the disease will mean he regresses at some point.
His parents Sian and Carl are organising fundraising events across Norfolk and Suffolk so they can adapt their home, buy equipment and potentially get Jack stem cell treatment when research has advanced to help his condition. The family has set up a GoFundMe page.
Addenbrooke's Hospital only know of two cases of PMD in the country.
"There's not a PMD foundation in the UK at the moment - there's one in France, and there's one in Germany, and there's one in America," said Sian.
"But we're hoping to set up one in England to spearhead clinical trials and look into treatment for children with PMD."