Norfolk Headteacher Guilty Of Pupil Sex Offences
12 February 2015, 14:11 | Updated: 12 February 2015, 16:37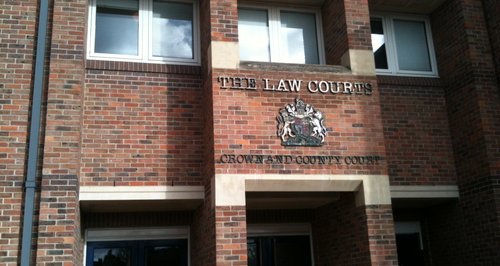 A former Norfolk head teacher has been found guilty of a string of sexual offences against pupils at an independent school around 40 years ago.
David William Tuohy, aged 83, of White House Road, Oxford has been found guilty of 15 counts of indecent assault following a nine-day trial.
The offences related to five male victims under the age of 13 and took place in the mid-1970s at Eccles Hall School, now known as the New Eccles Hall School, Quidenham near Attleborough.

Detective Constable Faith Morris, of Norfolk Constabulary's Child Abuse Investigation Unit, said: "Tuohy used a position of absolute trust to abuse his victims and commit a string of offences.

"The fact Tuohy pleaded not guilty to all counts meant his victims were forced to relive the traumatic events which occurred all those years ago."

Tuohy was originally charged with four counts of indecent assault and four counts of buggery against one victim.

However following publicity of these charges, four further victims came forward resulting in Tuohy being charged with a further 14 indecent assaults.

Tuohy was found not guilty of three of the indecent assault charges and the four buggery charges at court today.

Thanking the original victim for reporting the abuse, Det Con Morris, added: "Not only was it incredibly brave for him to come forward and speak to the police but such courage led to further victims coming forward resulting in further charges against Tuohy.

"He has been left shattered by his experience and has had to receive ongoing medical treatment to help him cope with what happened to him.

"All the victims suffered years of abuse at the hands of Tuohy and it has taken an enormous amount of courage for them all to speak to the police and stand up in court and give evidence.

"I would like to thank all the victims for coming forward and I hope the verdict passed today provides some level of closure and allows each victim to move on positively with their lives."
Tuohy will appear at Norwich Crown Court on Friday 13 March 2015 for sentencing.