Norfolk Police Announce Plans To Cut Jobs
19 October 2017, 15:00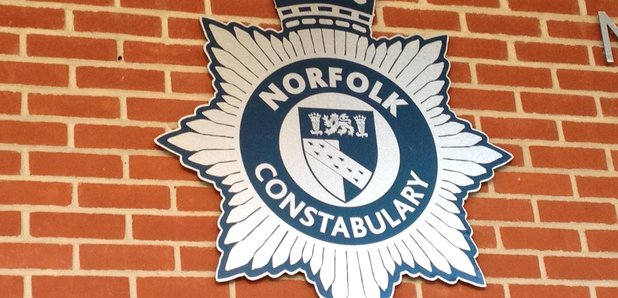 Norfolk's Chief Constable has announced plans to change the way policing is delivered in the county following the most extensive review in the force's history.
Launched in 2015, the review called 'Norfolk 2020' looked to develop the best way in which the constabulary could deliver effective and efficient policing against unprecedented increases in complex crimes such as adult and child abuse, sexual offences and cyber-crime, while achieving £10m of savings before 2020.
The planned policing model will see:
Investment in detective resources (£1.1m: 31 FTE) and facilities to match increased demand (Safeguarding and Investigations Command)
Reduction in neighbourhood resources with removal of PCSO role (150 staff)
Increase in police officers (+81) and pro-active policing
Closure of 7 Public Enquiry Offices (front counter services) and 7 police stations
Chief Constable Simon Bailey said: "These are radical plans which come at a critical time when the police service is facing unparalleled growth in complex crime together with reduced policing budgets.
"I've always been clear that meeting this challenge would be a turning point for the police service and that we would have to change the way we work in order to meet rising demand.
"The plans announced today, I believe, will deliver the most responsive police service for Norfolk, meeting the needs of our communities while protecting the most vulnerable people in our society.
"We must also ensure that the constabulary continues to deliver against the Norfolk Police and Crime Commissioner's Police and Crime Plan and national policing demands.
"This has been the most extensive review in the force's history. Adapting our existing structure was not an option which has resulted in plans that include the removal of the PCSO role within neighbourhood policing, reduction of Public Enquiry Offices and police station closures.
"These are difficult decisions and I'm acutely aware of the impact this will have on individuals directly affected and the communities they serve. Change on this scale is challenging but my priority as ever is to make sure we continue to deliver a responsive, relevant and viable police service for the people of Norfolk."
Investment in detective resources and facilities to match increase and demand (Safeguarding and Investigations Command)
Norfolk has seen unprecedented increases in complex crimes. These crimes are of a serious nature; rape, sexual offences, adult and child abuse, indecent images, drugs and serious violence as well as cyber-crime.
The force has already invested heavily in the Safeguarding and Investigations Command in a bid to meet demand and the 2020 proposed changes will see officers and staff increased in this area by 31 FTE (9 Officers and 22 Staff)
To further improve the way these crimes are investigated, Norfolk's new policing model will see two new investigation centres built in the east and west of the county. The new centres, based in Broadland Gate and Swaffham area, are due to be opened during 2019, and will have the necessary equipment and facilities to investigate these crimes more efficiently and effectively.
Centralising detective resources in two key locations will enhance the force's ability to respond to increasing demand, ensuring complex enquiries sit with the right staff and therefore free-up frontline officers to focus on local policing.
The new buildings will also provide a more efficient and cost effective solution in comparison to maintaining some of the force's current estates.
Reduction in neighbourhood resources with removal of PCSO role
PCSOs have given outstanding service to communities in Norfolk since the role was introduced in 2002.
The force has reviewed everything that frontline officers and PCSOs can deliver, including their powers, duties, entitlements and the average annual cost of each, which is no longer significantly different.
PCSOs are not permitted to arrest, process or interview prisoners. The role also has limitations in respect of shift cover, use of police cars for pursuit or deployment to situations where there is likely to be confrontation.
Therefore, the force plans to remove all 150 PCSO roles, with formal staff consultation beginning today (Thursday 19 October).
Increase in police officers and pro-active policing
The removal of PCSOs contributes to £1.6m in savings (equivalent to 43 full time PCSOs) and means the force can increase frontline resources equating to 97 positions supporting frontline policing. These will be a mixture of officers (81) and staff (16).
These officers and staff would be deployed to neighbourhood and pro-active teams, enhancing the force's ability to react to demand and offer pro-active policing.
Public Enquiry Office (front counter services) and police station closures
Changes are planned to the force's estates, including a reduction in Public Enquiry Offices (PEOs).
During the review, assessments were carried out at all stations which offer front counter services into how frequently they were used by the public.
The proposal is to close seven out of the force's ten PEOs. Stations affected are Dereham, Thetford, Cromer, Downham Market, Fakenham, Hunstanton and North Walsham. These stations will remain open as an operational base.
PEOs in Norwich, Great Yarmouth and King's Lynn will remain open. However, Bethel Street will be closed on Sundays to reflect the low usage highlighted in the review.
The proposals also include police station closures at Acle, Coltishall (storage), Caister, Bowthorpe, Tuckswood (specials), Europa Way (storage) and North Lynn.
Officers and staff currently based at police stations in Attleborough, Holt and Reepham will be re-located to share premises with Norfolk Fire and Rescue Service.
Staff currently based at Sprowston and Swaffham will be relocated into the new investigation centres.
In the future the force will also look to renovate or locally relocate Gorleston and Hurricane Way.
Here's the answers to some questions about the proposals that have been announced today:
Will these proposals cost jobs and how many?
The proposals place 176 members of staff at risk of redundancy. Although we have a fantastic track record in redeployments through these years of austerity, there will inevitably be significant job losses.
The affected staff have the opportunities to convert into Police Constables, join the Contact and Control Room, the remaining staff roles within the Public Enquiry Offices or Operational Partnership Teams, and the small number of vacancies we have across the organisation at the appropriate grading.
When will these proposals take effect?
Consultation on the proposals will begin after 19 October. Final decisions following consultation will be made during December and this will mean any changes to the Force will start to take place from January 2018. The new model is anticipated to go-live in April 2018.
As the decision has been made to remove the PCSO role, how much will the force save?
The removal of the PCSO role will generate necessary savings of £1.6m, but also allow re-investment in 81 additional police officers to support frontline policing.
What if I live in a community who has a really good relationship with my PCSO?
We know that our PCSOs have built up excellent relationships with our communities. This is a difficult decision for the Force but was our only choice when faced with budget challenges that will continue far into the future. We do, however, hope that those PCSOs affected will continue with the force by applying to become a PC.
It is important to stress there remains dedicated neighbourhood Beat Managers in all 49 of our Safer Neighbourhood Teams whose primary focus is community engagement and problem solving.
When rolled out in Norfolk, the then Chief Constable Carole Howlett said PCSOs would give the public what they had been crying out for – visible policing and building trust and confidence in neighbourhood policing. Does the removal of PCSOs threaten neighbourhood policing and trust/confidence?
Policing in Norfolk benefited hugely from PCSOs and they built trust and confidence by providing important links between the Force and the Community. However, there have been fundamental changes in policing, the types of crimes we investigate and the policing threats. We have seen the Community's trust and confidence build through our ability to tackle and respond to these crimes and threats. The proposed removal of the PCSO role means we can increase our frontline officers who will continue to work closely with our communities. Our priority is to keep Norfolk safe and to meet this challenge effectively we must change the way we work. Our policing model may be changing – our commitment is not.
PCSOs have routinely focused on "quality of life" issues in neighbourhoods such as drunkenness, vandalism, rowdy/nuisance behaviour. Who will deal with this now?
As a police force we understand the impact these issues can have but equally, we do not have the resources to respond in the way we have before, with the other types of demand and crime challenges we currently face. Our budget challenges mean we will see an overall reduction in resources and some service levels will need to change. We have to manage demand and higher risk will be higher priority. While it is proposed that the PCSO role will not exist, the number of frontline officers will be increased and the work of our Operational Partnership Teams will continue, whose primary focus is "quality of life" issues working in partnership.

Are you concerned ASB will rise as a result of PCSOs being removed?
The county has seen a significant reduction in ASB in recent years and this can be attributed to the partnership work of our Operational Partnership Teams (OPTs) and PCSOs. Community policing and our focus on tackling ASB will continue through the OPTs and Early Help Hub staff, but in a different form through Beat Managers and engagement officers.
Are you concerned about losing touch with communities and the relationships built over time by PCSOs?
Our engagement with our communities is still important but the way we do this will be different. Our engagement officers have an important role in building and sustaining relationships with their local community and they will be hosting more surgeries in respective districts. Face-to-face contact, Police Connect messaging and the use of technology will all be used to improve contact.
If you had sufficient funding, would you keep the role of PCSOs?
With the funding challenges all Forces face, we must deploy our available budget in the most effective way possible. As each year has passed the crimes and threats we face are becoming increasingly complex and we need the right roles in order to meet this challenge. Now that the organisational cost of a PCSO is not significantly different to a PC, the proposal would not be to maintain or reinvest in PCSOs.
The Chief has the power to change PCSO powers – why doesn't he do this instead?
This would only address some issues as PCSOs cannot be given the same powers as police officers and would also incur additional costs making the role more expensive than a police constable.
Fewer PCSOs means you will cut the intelligence that is so important in preventing crime/terror attacks
We need to be working smarter with partners and sharing and raising concerns as soon as we have them. Frontline policing will see an increase of police officers who will continue to work closely with members of the public who can still raise concerns meaning we will still be receiving intelligence.
What advice and support is there for people affected?
Throughout the consultation process experts will be available to give one-to-one support and guidance through a tried and tested Change process. In addition, there is professional support available in terms of Employee Assistance and Wellbeing services.
What happens to Safer Neighbourhood Teams?
There will still be 49 Safer Neighbourhood Teams operating throughout the county working closely with the local communities.
What will happen to the Safer Schools Police Officers?
With the budget being cut so significantly we have had to look at every service we provide. Those schools whose pupils face significant depravation or require particular early prevention assistance will still have Safer School support but others will receive different policing support in the future.
If I live in an area where a PEO is being closed – what do I do if I want to report something to police?
You can report incidents to police via the 101 number or visiting our website. There will also be regular engagement surgeries where members of the public can report concerns to police officers face-to-face.
What do I do with lost and found items?
We offer guidance on what to do about lost and found items on our website.
How much are the investigation centres costing?
Eastern Centre –
Capital: £4.7m.
Costs/savings:
25 year life costs saving estimated at £500k
£120k estimated annual revenue costs for new build
ICT capital costs of £558k
Western Centre –
Capital: £3.5m
Costs/savings:
25 year life costs saving unknown until final decisions made on existing sites
£90k estimated annual revenue costs for new build
ICT capital costs of £442k
Will staff/officers be affected by the investigation centres – will they be moved?
Officers and staff will need to work from different locations to provide a more efficient and effective service.
When will they be built?
The two new centres will be built and open during 2019.
How will the force make sure communities are safe where stations are closing?
Policing is about people not buildings and our service will not change. Wherever possible we are seeking to share premises with Norfolk Fire and Rescue Service and Norfolk County Council.
The force seems to be focusing on the more complex/serious crimes – what about the offences such as burglary and criminal damage?
Frontline officers will be freed up from complex crimes by the introduction of the investigation centres, so will be able to focus on these crimes as well as the local issues in communities.
Are you planning on using Specials/Volunteers for jobs which PCSOs were doing?
Our Specials and Volunteers support our regulars to enhance our service to the public. We are not replacing roles.
Cuts like these have happened before – will there be more to come?
Budgets are likely to continue to fall and crime will continue to change so it is fair to say that Norfolk Constabulary will need to change and adapt – this policing model has been built to be scalable so it can flex to any requirement. It is fair to say that our policing service will look different in 2020.