Norfolk Teacher Jailed For School Bomb Threat
4 June 2015, 16:08 | Updated: 4 June 2015, 16:21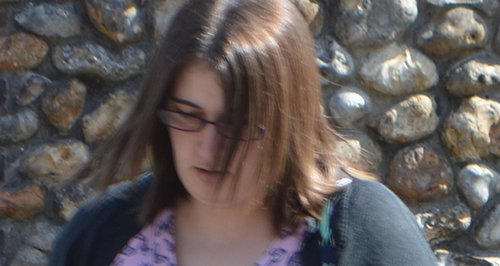 A 26-year-old teaching assistant's been jailed for 15 months for using a student's email account to send a bomb threat to her school.
Zoe Gregory, from Blackhill Wood Lane in Costessey couldn't face going into school the next day.
She'd overheard 16 year old Holly Littlefield's password at school - and so sent the hoax from her account.
Holly and another 15 year old girl were arrested and held in police custody for 10 hours after the threat.
Fellow pupils dubbed Miss Littlefield ``Holly Bin Laden'' after the incident.
But police realised what had happened when an IT expert at the school traced the email to her father's computer.
Married mother-of-two Gregory pleaded guilty to carrying out a bomb hoax and unauthorised access of an email account at an earlier hearing.
While sentencing Gregory, the judge said: ``These offences were committed at a time when there is a significant public sensitivity to acts of terrorism generally and an awareness too that even children may be involved in such acts.
``You are sufficiently intelligent to know such an email would be taken seriously - no school would do otherwise.
``It cannot be said that this was some moment of madness as there was planning and deviousness involved.
``Two wholly innocent schoolgirls were placed under suspicion and very soon after under arrest.
``Holly speaks of how frightened and scared she was as she was held in a police cell.
``Her fear and anxiety only increased as she heard others calling out under the influence of drink and drugs.
``Afterwards she received the unwarranted taunts of other pupils and described the whole thing as a nightmare at a time when she was preparing to sit exams.''