Norfolk Teenager Calls For Childline To Get More Money
22 January 2018, 07:06 | Updated: 22 January 2018, 07:08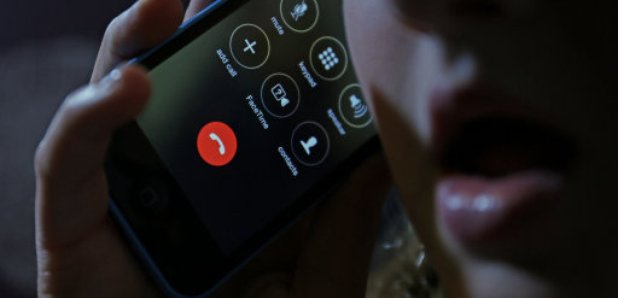 Childline counselling sessions about mental health issues peaked at 101,454 last year, and with stagnant funding from Government it has prompted the group to call for action.
The NSPCC is calling on Government to increase the amount of funding it gives to Childline to help meet this rising demand, to support children 24 hours a day and to help them before they reach crisis point.
Last year Government proposed in its Green Paper the introduction of mental health support for children and young people in schools.
However, two thirds of Childline counselling sessions about mental health issues took place outside school hours (5pm-9am), demonstrating the additional need for out of hours support.
Some children told counsellors they are being directed to contact Childline after normal working hours by statutory services, such as child and adolescent mental health services (CAMHS) or local authority children's services in England.
More than 50,000 referrals to CAMHS were rejected last year with many cases not meeting the clinical threshold.
Childline plays an important role in helping children who are struggling with their mental health, but who do not meet the clinical threshold for access to CAMHS.
At present Childline counsellors can only respond to 3 out of 4 children who need their help, as more and more children are using online counselling which requires more time and resources to answer.
The charity is calling on Government to increase funding for the service so Childline can be there for every child who needs them whether that is during the day, night or at the weekend.
Adam, an 18-year-old student from Norfolk heavily relied on the service.
He said: "When I was younger I started getting very depressed. I started to hit out and punch walls but then I began turning the anger on myself and I started self-harming when I was about 13. My mum realised how serious it was and went to the local GP but he was quite old-school and was reluctant to help. He said that I was just a kid and I was probably just doing it for attention.
"I started making suicide attempts too and I was referred to CAMHS. I was diagnosed with post traumatic stress disorder, depression and anxiety. I had four sessions with a family therapist but then they discharged me because they thought we were coping.
"I was there for about seven weeks before being allowed back home for good, although I was allowed home for weekends sometimes. I was given counselling once a week but that wasn't enough as I needed to be able to talk to someone when I was feeling depressed or I felt like self-harming, not wait a week to speak to someone.
"I spoke to my mum about a lot of things but I know it was a lot for her to cope with so I started to call Childline when I was about 14. I was nervous before I called as I didn't know what they would say and whether they would judge me. That was my biggest worry but I knew I needed support.
"I called them and said 'I think I need help' and then I just broke down. They were really friendly and the more I spoke to them the easier it was.
"If it was urgent and I needed to speak to someone straight away because I was angry or felt like self-harming then I would call them. They calmed me down and gave me advice on techniques to use to stop me self-harming.
"I would sometimes send them emails. It felt very cathartic writing it all down and knowing that a professional would get back to me and help me. I contacted ChildLine weekly for about a year. Their website really helped me too.
"It really helped me that I didn't have to meet them face-to-face as that took the pressure off. It also helped that I could call them 24 hours a day without having to leave my own house. It didn't matter that I spoke to a different person each time as they were all so friendly and they never rushed me.
"If it wasn't for Childline I might have been sectioned or I might not even be here today. I have recommended Childline to friends and would encourage any young person to contact them if they needed help."
The NSPCC is now calling on members of the public to sign their petition to Government asking for Childline to become a more central part of the proposals put forward in the recent Green Paper, and for funding to be increased accordingly.
Children and young people can contact Childline for free, confidential support and advice, 24 hours a day on 0800 1111 or at www.childline.org.uk