Norfolk's Children's Services 'Good' and Out Of Special Measures
19 January 2018, 09:51 | Updated: 19 January 2018, 09:54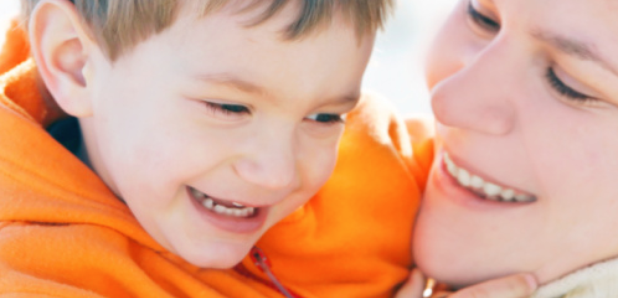 Children's Services in Norfolk no longer require intervention and the County Council's adoption service is outstanding, Ofsted has found in its latest inspection.
Inspectors visited the council in November and found significant improvements in support to children in care and care leavers. Their report, published today (Friday, 19 January) also acknowledges the strong leadership of the council's new permanent Director of Children's Services and the determination of councillors to provide good quality services.

Overall, Children's Services "require improvement to be good" but inspectors highlighted some strong social work practice, innovation in recruiting staff and "steady progress" in support for care leavers.

Penny Carpenter, Chairman of the Children's Services Committee, said: "When I started as Chairman of Children's Services, I said that improving Children's Services was mission possible. Today, we've proven that, thanks to the hard work of our staff, foster carers, councillors and everyone else involved. We're not complacent – we've got to make further improvements – but getting to good is in sight.

"We are investing £12m over the next four years to build on this significant progress, develop greater resilience in families and reduce the number of children in our care. That investment highlights our commitment to continue to improve services for children and young people."

Inspectors spent two weeks visiting Norfolk County Council and sampled 250 children's cases. They found more children were receiving early help services when they first need them, social workers were visiting children regularly and young people who leave care were well supported by their social workers and personal advisers.

Seven recommendations were made for further improvement, including ensuring that there is a stable and settled workforce, to support children's relationships with social workers. They also said the council needed to ensure there was sufficient capacity and systems in the Multi-Agency Safeguarding Hub (MASH), to support timely decision making and that the council needed to strengthen the response to children who go missing or are at risk of sexual exploitation.

Sara Tough, Executive Director of Children's Services, said: "Since joining Norfolk County Council it has been clear that staff here are ambitious and determined to do their best for Norfolk's children and I would like to thank them for their continued hard work.

"Our department is well on the way to achieving the good judgement that we all want to see for Norfolk's children and this report fairly reflects what we are doing well and where we still need to improve. We are already addressing these areas – we have increased capacity in the MASH and our efforts to recruit and retain more social workers are bearing fruit and can only be helped by this judgement.

"Our adoption service is now outstanding, having being judged as requires improvement less than three years ago. That demonstrates that we have the capacity and ambition to deliver the very best services for our children."