Norwich airport in UK top ten
24 August 2018, 07:44 | Updated: 24 August 2018, 07:48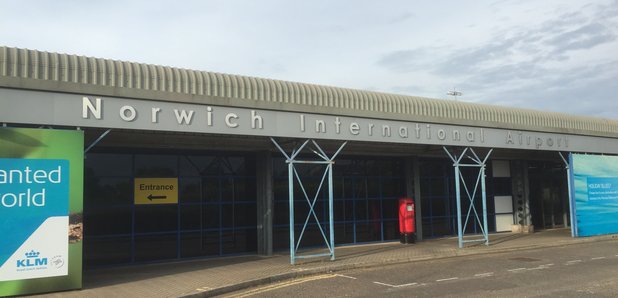 Norwich Airport is the joint ninth best airport in the country - according to a Which? survey.
It recorded a customer satisfaction score of 68 percent.
London Luton finished bottom, while Doncaster Sheffield was ranked the UK's best.
Rory Boland, editor of magazine Which? Travel, said: "Travellers want to start their trips in the smoothest way, but long queues through airports and a lack of facilities can cast a rain cloud over any getaway.
"With new routes launching all the time, passengers have an increasing choice over not just who they fly with but where they fly from.
"If you can pick a smaller airport, choose Southend over Luton, and Doncaster Sheffield or Liverpool instead of Manchester, to get your holiday off to a better start."
London Luton chief executive Nick Barton said: "Which? polled 521 of its subscribers who had travelled through the airport between May 2017 and May 2018, 0.003% of all passengers in that period.
"During this time we've undergone a period of significant change, investing £160 million redeveloping the airport to increase capacity and transform the passenger experience.
"In the first six months of 2018 alone, 1.2 million passengers responded to our customer service tracking, 70% of whom told us they were happy with their experience."