Norwich Boy Fell After Playing On Bannisters
30 October 2017, 17:12 | Updated: 30 October 2017, 17:15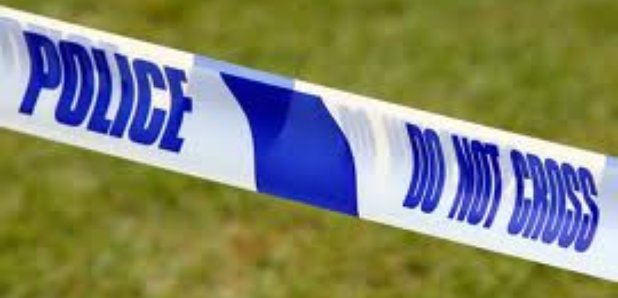 A teacher told a 12-year-old boy to stop sliding down bannisters hours before the pupil fell 20ft to his death attempting the same thing on a higher floor, an inquest heard.
Michael Sousa - who had just turned 12 - sustained severe head injuries when he fell at Jane Austen College in Norwich.
Norfolk's senior coroner Jacqueline Lake concluded that his death, eight days later in hospital, was misadventure.
She said: "I'm satisfied, from the evidence I've heard, that Michael went on to the stair bannister with the intention of sliding down it and clearly that's not its purpose.
"Although a number of children gave slightly differing accounts, they do support the contention that Michael went onto the bannister, lost his balance then fell down."
She offered her condolences to Michael's family, including his mother who attended the inquest hearing.
DS Peter Wilson of Norfolk Police, told the inquest in Norwich that it appeared Michael fell from the top floor of the stairwell - the third floor - straight down to the bottom.
He said pupils described how Michael had been sliding down the bannisters when he fell.
Michael was wearing a backpack at the time, said Mr Wilson, adding: "It was full and it was quite heavy."
Michael fell at around 3.30pm, just after classes were let out.
At around lunchtime on the same day, modern languages teacher Jamie Turner said he saw Michael sliding down bannisters from the first floor.
"I told him it's not appropriate," he said. "I asked him to go back up to the first floor and walk down in the proper way. He reluctantly did do that."
Three children who witnessed the incident on the third floor were interviewed by specialist police officers.
One said Michael leaned over the bannisters with his stomach to slide down then the backpack rode up his back as if to pull him over. A second pupil gave an account that was broadly similar.
A third pupil, child C, gave an account that an unidentified pupil accidentally knocked Michael over as he "rushed past" on the stairs, but this was investigated, more than 15 pupils were spoken to and no similar accounts were given.
Child C gave a description of the unidentified pupil, but no-one was able to identify a pupil from it.
Mr Wilson added: "Michael wasn't a big lad and it's a standard-size rucksack.
"It was quite heavy and I would expect if Michael was to try and slide down the bannister he would have had to make a small leaping motion and the bag would rise up.
"I believe the bag has caused that unbalance that has caused Michael to fall over the bannisters."
Police are not treating the death as suspicious.