Norwich Butchers Damaged In Hate Crime
27 July 2017, 13:10 | Updated: 27 July 2017, 13:13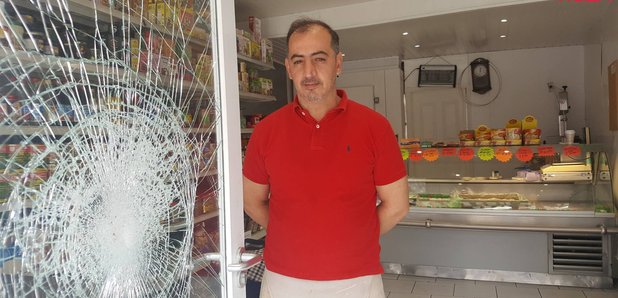 A butcher shop has been damaged in Norwich, in what police are treating as a hate crime attack.
On Tuesday night a brick was thrown at the halal shop on Magdalen Street, smashing the window.
Officers say they are following up several leads.
It's not the first time the shop has been damaged, last year they had to recover after a car crashed through the shop front.
Mohammed Haider has been running the shop for seven years, he says he's 'had enough' and has been put off running the business.
Speaking to Heart he described the attack as shocking: "You feel down, two accidents in one year its really hard. The car crash closed the shop for five or six months, we lost the customers and we built up the business again.
"The customers when they come in and they see the damage they feel insecure."
It's been a year since The Village Shop on the same street was victim of an arson attack which was being treated as a hate crime.
£30,000 was raised for the Eastern European shop.