Norwich Gun Man In 'Fancy Dress'
13 March 2015, 14:37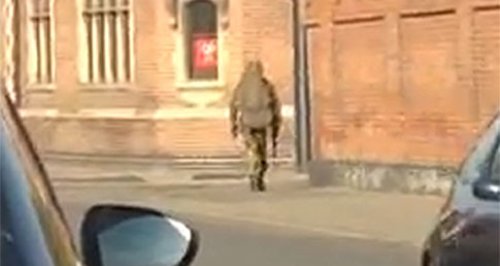 Heart's been told a man seen walking through Norwich with a gun this morning was a fundraiser in fancy dress.
Worried people called Norfolk police just after 8am when they saw the man, in full camouflage clothing walking through the Whitefriars part of the city.
He was carrying what appeared to be a rifle.
Police officers traced the man and confirmed he was a charity fundraiser wearing fancy dress with an imitation firearm.
Chief Inspector Chris Spinks commented on the incident, saying: "This is the second similar high profile incident which has taken place in the last month. We would like to remind people to think carefully about the consequences of carrying imitation weapons and of their general appearance which, as in this case, could be misconstrued by other members of the public."
The man was visited by officers and has been given strong words of advice regarding the consequences of his actions which resulted in firearms officers and the police helicopter being deployed in the interests of public safety. No criminal offences were committed.
Chief Inspector Spinks added: "If the police receive reports of what is believed to be a weapon, openly displayed in public places we need to react promptly to the information that we are given at the time. Public safety will always be our priority when dealing with such incidents. Imitation weapons should not be used, or left, in public view."