Norwich Launches New Domestic Abuse Service
19 November 2018, 12:20 | Updated: 19 November 2018, 16:27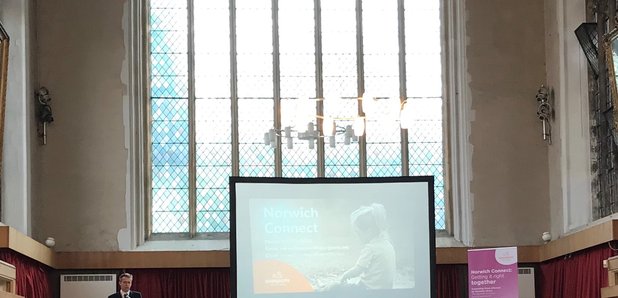 Norwich Connect is a new service to help people in the City of Norwich receive support from one place.
The project has been funded to run for the next three years and was created through consultations with over 400 survivors to tailor a service that works best for those that need it.
Melani Morgan, Head of Beacons for SafeLives told us
"It's about trying to give professionals and survivors the opportunity to come to one place, where all the statutory and non statutory agencies are all looking at the risks and needs of that family as a whole."
The project is operating on a one front door policy that means survivors can contact one organisation, who can help them get support from different agencies they may need help from, without them having to explain their sitaution multiple times.
Celia Peachey is a pioneer for SafeLives and a survivor herself, she told Heart
"You could listen to someone that's got a great logic about a subject, but domestic abuse isn't logical. When someone speaks with lived experience there's a transmission of truth, there's something that creates an understanding that goes beyond logic."