Norwich Man Tackles Gun-Wielding-Robber
18 February 2016, 15:31 | Updated: 18 February 2016, 15:40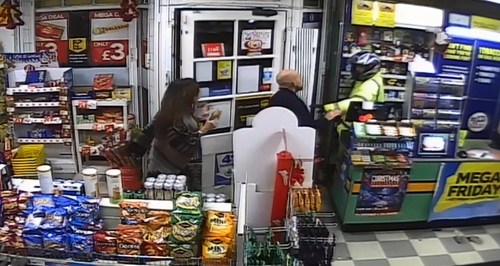 A Norwich man's been praised for bravery, after tackling a would-be-robber, who was carrying a sawn-off shotgun.
48-year-old Darren Baker wrestled Stephen Lawrence to the floor, during the raid on a branch of Premier Stores in the city.
The CCTV of what happened was shown to the court, and now Norfolk police have released it to the public.
Stephen Lawrence, who's 54 from Watson Grove in Norwich, was jailed for 11 years after admitting attempted robbery at Norwich Crown Court on Wednesday.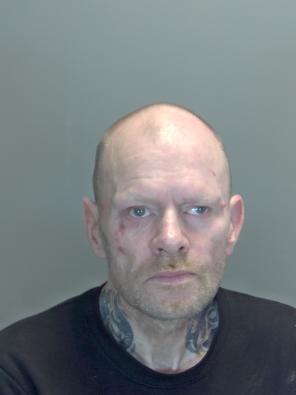 Detective sergeant Robin Windsor-Waite added:
``The action taken by the customer's husband, who intervened, is highly commendable and helped in the arrest of Lawrence and subsequently securing his conviction.
``However, as with all cases, we would urge members of the public to always call police in the first instance and to consider their own safety before tackling an offender.''
Judge Maureen Bacon awarded the couple #300 each for their bravery.
Detective constable Scott Malcolmson, from Norwich CID, said: ``Lawrence is a dangerous man and I have no doubt he would have continued to offend had he not been caught.
"It is pleasing to see him behind bars where he can no longer be a threat to the public.''