Norwich & Peterborough Brand To Go
25 January 2017, 15:09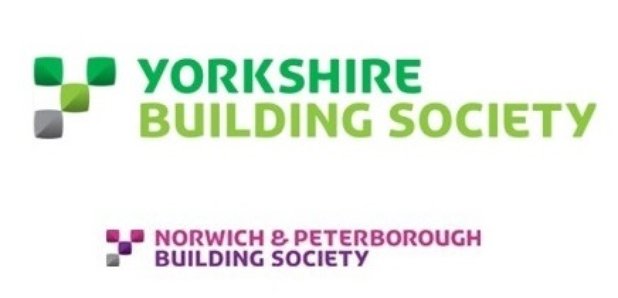 More than 400 jobs are under threat at Yorkshire Building Society Group after it announced plans to shut 48 branches and axe the Norwich & Peterborough brand from the high street.
The group said it would also close the Norwich & Peterborough current accounts - impacting around 100,000 customers - under a move to focus solely on mortgages and savings.
Yorkshire Building Society said 440 jobs were at risk as part of the overhaul, but added it hopes to redeploy some staff affected to other areas.
The overhaul will bring down the curtain on the Norwich & Peterborough (N&P) brand after 157 years and comes after Yorkshire Building Society bought the mutual in 2011.
The group said it will phase out the brand and shut the current account over the next year.
It plans to shut 20 Yorkshire Building Society branches in May and 28 N&P branches from September, leaving the group with 160 branches and 100 agencies.
Just 17 of the original N&P branches will remain open after the restructure.
It comes after HSBC revealed on Tuesday that nearly 400 jobs were at risk under aims to slash its IT staff and close 62 branches across the UK.
Mike Regnier, chief executive of Yorkshire Building Society, said:
"The driving forces behind the proposed branch closures are shifts in market conditions and an increasing desire among customers to transact digitally rather than on the high street.
We therefore no longer believe it is the right commercial position for us to continue to maintain these 48 branches across the N&P and Yorkshire network.''
The job losses are expected over the next 18 months.
A spokesman said the group would look to "minimise proposed redundancies through natural turnover, and by redeploying as many of these colleagues into different roles across the group".
Yorkshire, which has 3.3 million customers, said it will work with affected customers to outline the proposals and how it will impact them.
The group - the second biggest building society after Nationwide - will no longer have a current account offering after closing the N&P accounts.
The branch closures mark the latest for Yorkshire, which announced a year ago it would shut 22 branches and axe the Barnsley Building Society and Chelsea Building Society names.
Yorkshire has grown by expansion amid a wave of consolidation in the sector since the financial crisis, merging with Barnsley Building Society in 2008, Chelsea Building Society in April 2010 and then N &P in 2011.
The group pledged to keep the N&P brand and committed to retaining all of the mutual's branches for at least two years when it took over the mutual.
At the time, N&P was the ninth largest society and employed just over 800 staff.
BRANCH CLOSURES
NORFOLK
Plumstead Road, Norwich
Aylsham Road, Norwich
Bowthorpe Main Centre, Wendene, Norwich
Market Place, Bungay
St Stephens Arcade, Chapelfield, Norwich
Bridge Street, Fakenham
High Street, Dereham
High Street, Leiston
Market Place, North Walsham
High Street, Sheringham
Market Place, Southwold
King Street, Thetford
Station Road, Hoveton, Wroxham
Market Place, Wymondham
Wales Court, Downham Market
CAMBRIDGESHIRE CLOSURES
Bretton Centre, Bretton, Peterborough
Skaters Way, Werrington, Peterborough
St Andrews Street, Cambridge
High Street, Huntingdon
Broad Street, March
High Street, Sawston
Market Place, Whittlesey
LINCS CLOSURES
NORTHANTS CLOSURES