Norwich prisoners to train rescue dogs
5 June 2018, 09:25 | Updated: 5 June 2018, 09:30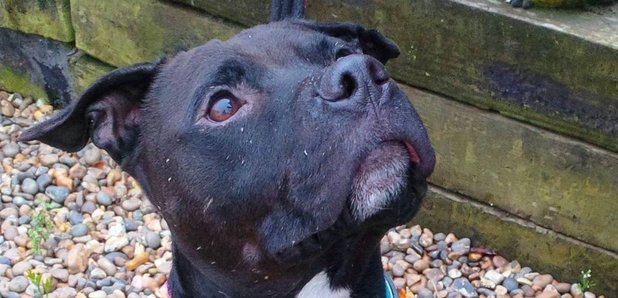 Norwich prisoners are going to train mistreated dogs to give the animals a better life and help them find a new home.
The "Rescue-Rehab" project will take the animals from Meadowgreen dog rescue centre - into HMP Norwich.

It's hoped the idea will not only help find the dogs a new home but also give prisoners new skills training them.
"Rescue centres take in abandoned dogs - often mistreated, in terrible physical condition (malnutrition, mange and sometimes requiring extensive veterinary treatment) and almost certainly with little socialisation and a mistrust of humans," said project leader Michele Neave.

"These dogs often become 'sticky' dogs needing more time and help on their way to their forever homes.

"But give a sticky dog time and consistent training and soon the human-animal bond will stick you both back together.

"Too often a rescue dog is too eager to find 'new adoptive parents', they 'bark and bounce' whenever someone approaches their cage.
"Reggie, one of the current Rescue-Rehab participants, is a great example of this behaviour; but after a short period of training, he responds positively to commands and his amazing personality shines through.

"Reggie is about 2 years old and arrived at Meadowgreen as a stray, was malnourished and in urgent need of treatment by their vet.

"He is now fully fit, very alert and intelligent. He really enjoys his training sessions (often scores 5 out of 5), which along with the basic commands and recall, includes some agility exercises".