Norwich South MP Responds To NSFT CQC Inspection
28 November 2018, 17:07 | Updated: 28 November 2018, 17:17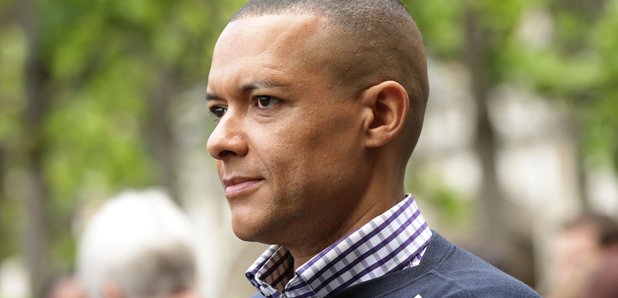 The MP for Norwich South has responded to the latest Care Quality Commission report, rating the Norfolk and Suffolk NHS Foundation Trust as inadequate.
Clive Lewis said:

"Government ministers, every MP in Norfolk and Suffolk, the Care Quality Commission, NHS Improvement (formerly Monitor), Clinical Commissioning Groups, NHS England, and the board of Norfolk and Suffolk Foundation Trust (NSFT) have all known about safety risks and problems at the Trust since at least 2014.

Let us be absolutely clear about what's happening here. This has become a national disgrace. We are looking at a national and local system-wide failure of governance, commissioning, regulation and inspection.

NSFT has had two "improvement directors" appointed by NHS Improvement yet remains in special measures with a worse report than the previous two. NSFT has now been rated inadequate for safety by the CQC for the third time.

Staff whistleblowers and service user and family concerns have been ignored. Since 2014, bereaved families have continued to receive letters promising "lessons will be learned"

Unexpected deaths are 66% higher than when NSFT was founded in 2012.

In January 2014, commissioners promised they would stop sending patients to beds out of the Trust's area by April 2014. In March 2018, 30 patients were in beds outside of Trust every night of the month.

Unless we change course, I know exactly what's coming next. Senior trust board members will mouth the same platitudes about lessons being learnt and plans for change - even though those same people have long track records of failure in various parts of the local NHS. We'll get more "improvement directors", "improvement summits" and other ineffective nonsense with titles that would make David Brent blush.

The CQC has the power to put the Trust into Special Administration and get rid of this board full of people spending entire careers going in and out of the revolving door of local mental health and NHS failure.

No more.

No more 'unexplained deaths' and grieving families. No more terrified and vulnerable people being sent hundreds of miles away for treatment. No more staff quitting in tears unable to do the job they came into the NHS to do.

It's time to start again."