Norwich's Northern Distributor Road Approved
2 June 2015, 11:59 | Updated: 2 June 2015, 12:11
The government has approved plans for the new Northern Distributor Road around Norwich.
The 20km dual carriageway, which is costing £148.55 million, will link the A47 at Postwick to the A1067 Fakenham road.
Work could start as early as the latter part of the year, with completion expected in 2017.
The Secretary of State for Transport Patrick McLoughlin has today given consent saying that there is a compelling case in the public interest for authorising the NDR project.
The planned new road is designed to tackle existing and future travel and transport problems for a large part of Norwich, Broadland and North Norfolk.
It also aims to boost business and the economy, serve new housing and employment areas and provide the opportunity for further sustainable transport improvements in and around the city.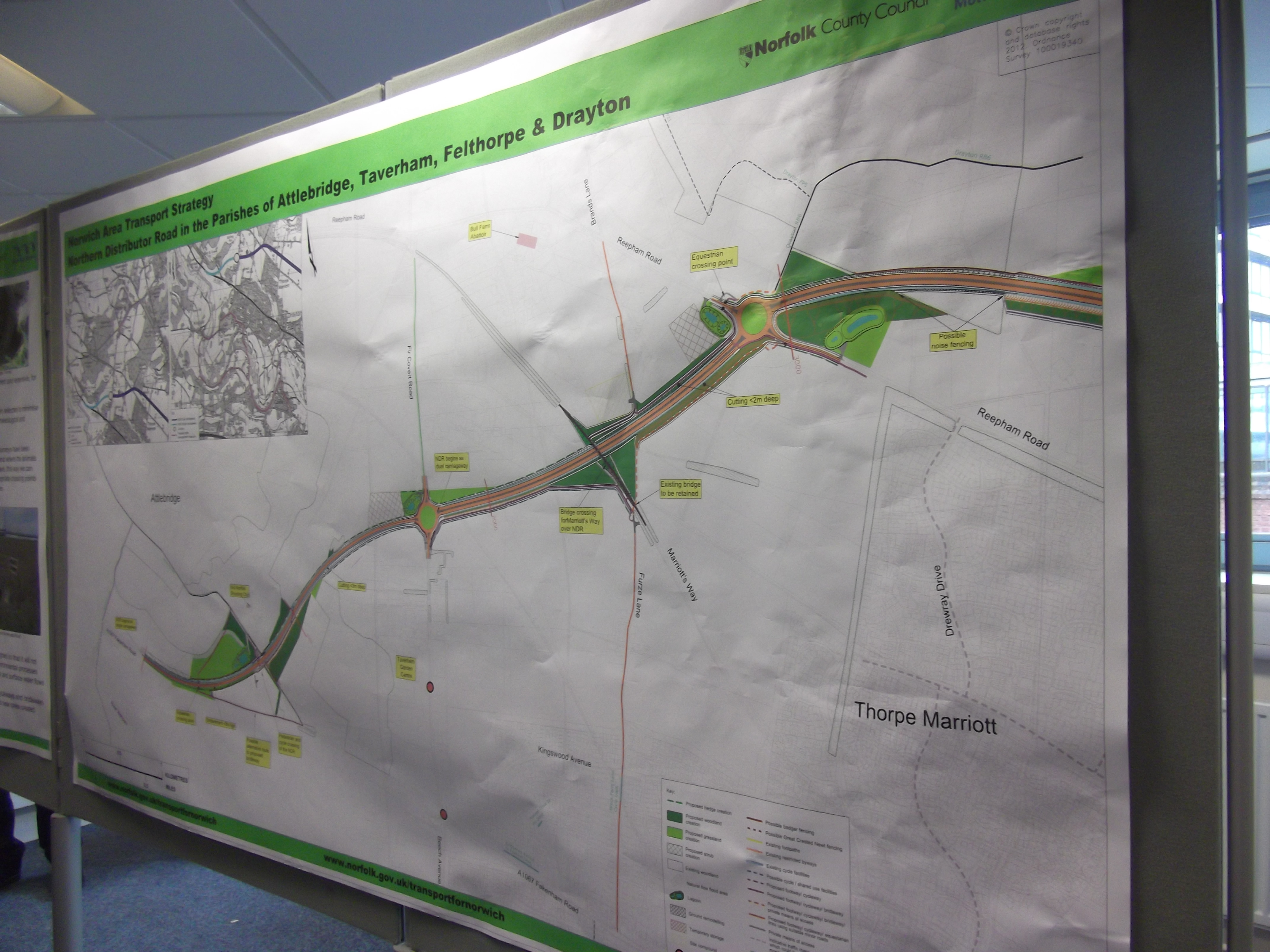 Norfolk County Council's Leader, Cllr George Nobbs, said that after years in the planning, the council was much closer to starting work on a project of enormous importance to Norfolk and Norwich.
He said: "We are determined to improve Norfolk's infrastructure after years of under-investment, and this is a huge stride forward.
"There are other hurdles to clear, including finalising construction pricing and funding approval, but the Secretary of State's announcement brings us significantly closer to starting work. This much needed road improvement around greater Norwich will allow us to create the capacity for other city centre improvements.
"People of Norwich and Norfolk have supported our Transport for Norwich plans and we are straining at the leash to get started on the NDR so that we can realise the full potential of this part of East Anglia. On its own, the new road could bring over £1bn in economic benefits to Norfolk. It adds value to the recent improvement of the A11, but it's still only a start.
"We will now be pressing the Government to deliver on its commitments to invest over £300m in improving the A47, and to make a Norwich in 90 minutes rail service a reality on the London mainline. The need to dual the Acle Straight should be a top priority."
Consent is providing there is no legal fight against the scheme in the next six weeks.