Ipswich Optometrist Sentenced For Missing Fatal Condition
26 August 2016, 14:22 | Updated: 26 August 2016, 15:13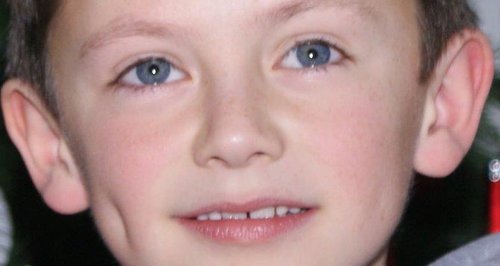 An Optometrist working in Ipswich has been given a two-year suspended sentence, for missing a life threatening brain condition in an 8-year-old boy.
Vinnie Barker died five months after being examined by Honey Rose, in a routine eye test.
The 35-year-old, who was working in the Ipswich Boots branch, failed to detect his swollen optic discs, indicating fluid on the brain.
Police say that should have been obvious, and brought the case against her on the basis that, had she identified the issue, his death would have been preventable.
She was found guilty of manslaughter by gross negligence.
Today she has been sentenced to a two-year prison term that has been suspended for two years and has been ordered to carry out 200 hours of community work, with 24 months supervision.
Suffolk Police Senior Investigating Officer Detective Superintendent Tonya Antonis said: "During the course of this enquiry we discovered that, in our view, there was a criminal case to answer, leading to Honey Rose being charged.

"However this case was about much more than justice for Vinnie's family.

"Whatever the outcome of the trial it was never going to bring Vinnie back and it was never their aim to see Honey Rose imprisoned, they only want to raise awareness of the issue so that something positive can come from his death.

"If this case makes the optometry profession reflect on their practices and review their policies to prevent it happening to anyone again, or encourages other parents to take their children to get their eyes tested with the knowledge that any serious issues would be picked up, then it will be worthwhile.
Vinnie's parents Ian and Joanne Barker, and his four siblings, issued a statement following the guilty verdict;

"The outcome of this case does not change our life sentence; we will never be able to fully accept that our special little boy is never coming home.
"The void left in our lives will never heal and the ripple effect to those around us is immense.
"As parents the distress of witnessing your child's life from start to end in just 8 short years is excruciatingly hard and nonsensical.
"The decision of a jury or judge cannot bring Vinnie back or undo the devastation of his death.
"A guilty verdict would never make us winners, our loss is simply too great.

"Our main concern has always been the accountability of those we entrust with our own health and the health of those we love."