Otter Pups Rescued From Water Mill Near Hadleigh
4 January 2018, 10:21 | Updated: 4 January 2018, 10:25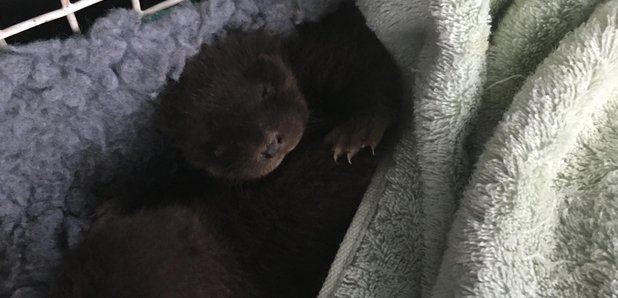 Two tiny otter pups have been rescued from a water mill near Hadleigh.
The tiny duo who weigh less than 500g each and are less than five weeks old were found by the mill owner who had been visiting the venue and heard the faint sound of crying. When they went to investigate they discovered the pups in their den, which was underneath the water wheel, but sadly there was no sign of the pups' mum.
The member of the public called the RSPCA and an officer attended on Friday 29 December. Following advice it was decided to leave the pups in their den in case mum returned, as it is always best to leave them with their parent if at all possible.
The wheel was jammed to prevent it moving and the pups left in situ in the hope mum would return overnight. But, sadly when RSPCA went to check on the pups the next morning, there was still no sign of mum.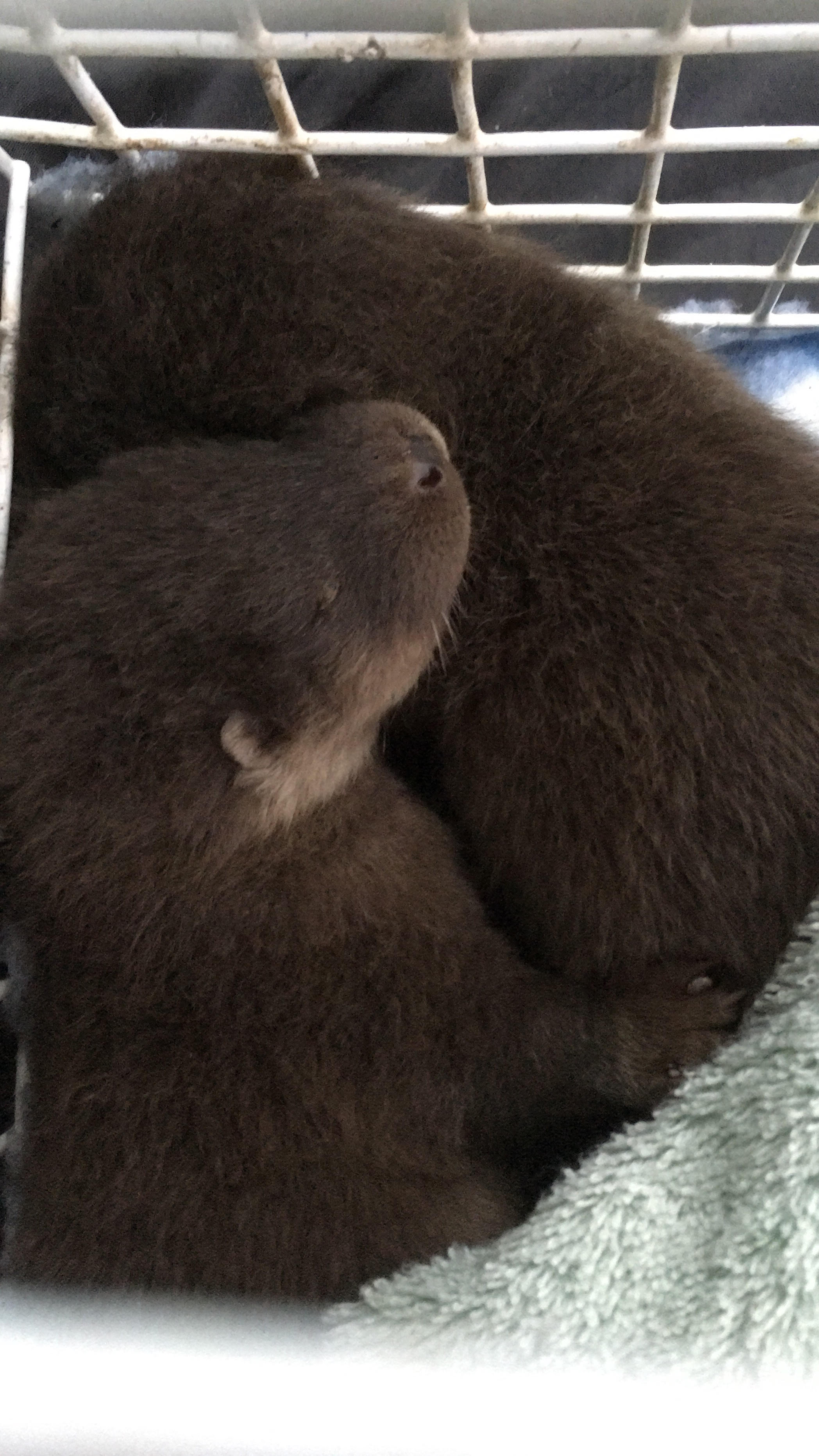 RSPCA Animal Collection Officer Amy Marjoram said: "We had hoped that she would have returned to her pups because it would be better for them to remain with her rather than being taken out of the wild and into care.
"However when I returned to check on them there was still no sign of mum and I was worried about their welfare. So I immediately took them in, and with the help of a neighbour we warmed them up before taking them straight to our East Winch Wildlife Centre.
"They really are the tiniest things, and it's really sad that their mum has not returned but we will do all we can to keep them safe in the hope of returning them to the wild in the future.
"I would like to thank the home owners and their neighbours for all their efforts in helping these two little pups."
Alison Charles, centre manager added: "These two little fellas have really had a tough time, and it's so sad that they are not with mum, because in the wild an otter pup can spend the first 18 months of their life with their parent.
"As we are not mum, it does take them a while to get used to feeding from us as they are too small to be given fish just yet. When they came in they were still a little cold but fell asleep on snuggle safes and under a heat lamp. It is early days as we have to see if they will take to feeding from us, and they will need feeding puppy milk formula every three hours."