Local MP's Tweet Following Westminster Incident
14 August 2018, 15:33 | Updated: 14 August 2018, 16:05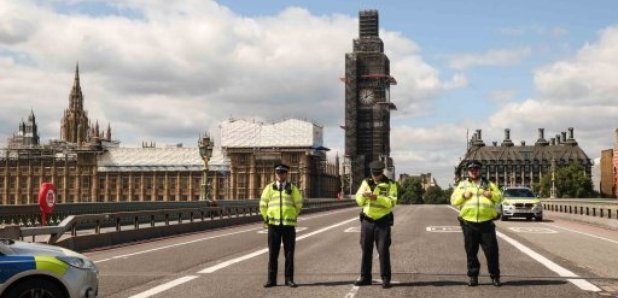 MP's in Norfolk and Suffolk have taken to Twitter after a suspected terror attack outside the Houses of Parliament in London this morning.
A car was driven into security barriers - injuring three people.

A man in his 20s, and thought to be from the Midlands, has been arrested.

The government's been holding an emergency meeting to discuss their response.

The following MP's in Norfolk anf Suffolk responded to what's happened.
Brandon Lewis - MP for Great Yarmouth:

"Thoughts and prayers are with all those injured in the Westminster attack & friends & family. As always, in these awful incidents, a huge thanks to our brilliant emergency services for such a fast response".


Liz Truss - MP for South West Norfolk:

"Thoughts are with those injured at Westminster today. Thanks to emergency services for keeping us safe."


George Freeman - Mp for Mid Norfolk:

"Just seen this re the #Westminister attack this morning. Terrifying for all involved. Thankfully sounds like no fatalities. Let's hear it for our world class Emergency and Security Services and @UKParliament Security who keep the 10,000 Passholders safe. Thank you. #heros"


James Cartlidge - MP for South Suffolk:

"Very concerned about the incident in Westminster, confirmed all staff OK."


Chloe Lewis - MP for Norwich North:

"This is very worrying and my thoughts are with the injured people. I would like to thank the emergency services for what they've done today. They work hard to keep us all safe, in Parliament today but anywhere, anytime throughout the country too."