Paedophile Suffolk Doctor "Manipulated" Rules To Abuse Boys
22 October 2015, 11:54 | Updated: 22 October 2015, 11:57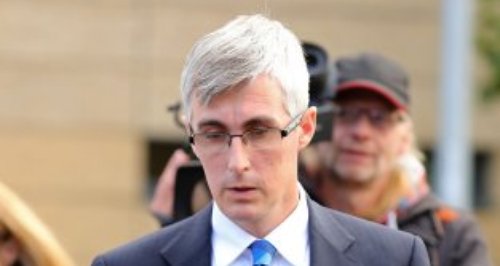 Parents whose children were abused by a paedophile doctor from Suffolk trusted him "implicitly'' while he "manipulated'' hospital rules, an independent investigation has found.
A report into the conduct of Dr Myles Bradbury found he was able to exploit policies on chaperones to abuse young boys behind curtains while also seeing very young children alone and outside routine clinic times.

Bradbury, of Herringswell in Suffolk, was jailed for 22 years in December for sexual assault, voyeurism and possessing more than 16,000 indecent images. He admitted abusing 18 boys in his care at Addenbrooke's Hospital, Cambridge, between 2009 and 2013.

Following appeal, his sentence was reduced to 16 years in custody with an additional six years on licence.

A new report for Cambridge University Hospitals NHS Foundation Trust by consultancy firm Verita found that Bradbury was able to abuse boys for years without raising serious suspicion among families or staff.

When one doctor did ask why he was seeing a young boy alone, Bradbury's explanation that the boy was being bullied was accepted.

The study found Bradbury "groomed'' patients by taking an interest in their wider social lives and by making parents feel special.
Cambridge University Hospitals Foundation Trust has apologised to patients and families of Bradbury's victims.